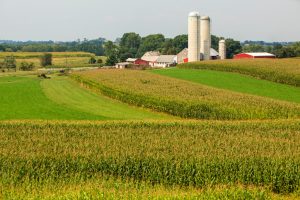 Pennsylvania's Deregulated Power Explained
Many people in Pennsylvania still don't quite understand what deregulated power really means for them. It's a bit complex, but we'll explain it so that homeowners can understand how they can find the best energy company for their needs.
There are two companies that get your electricity to your home: the supplier and the distribution company.
The Supply Company – The supply company is the company that you choose. These firms purchase power on the wholesale market and have it delivered to your home or business.
The Distribution Company – The distribution company orginally was the local utility, in this case Met-Ed in Reading or Macungie. They still operate the power lines, deal with power outages, and read your meter. While they can serve as your supplier as well, you are free to choose any supplier you want.
Why is this a major change for you? In the past, you had one choice, the local utility company that controlled your area. With deregulation, you have many more companies competing for your business. That means you get lower rates and save money.
Things You Need to Decide
There are a few things that you should know before choosing a plan in the Met-Ed service area of Pennsylvania:
How long do you want the contract to be? Choose the length of contract that fits with your lifestyle needs. Don't want to commit to a long term contract? Feel free to chose one that's shorter and gives you the kind of rate you can afford.
Do you want a variable or fixed rate? Variable month-to-month rates make great sense for customers who want more time to shop around or aren't ready to commit. However, variable rates can fall, rise slowly, or spike. Fixed rates lock-in a set, predicitable rate making budgeting easier, especially over a long term.
Do you need to worry about the cancellation fee? In general, people will sign a contract that they plan to complete, but life can get in the way. If you need to cancel your plan early, it can be best to choose a plan with little or no cancellation fee.
Plans Available in Mechanicsburg or Lebanon
To make your search for cheap electricity in the MetEd service territory, here are some of the best contracts available to you:
6-Month Plan – Constellation offers Easton residents a 6-month plan that has a rate of 6.0¢ per kWh. The plan has a $150 cancellation fee. This is a great plan if you're on a month-to-month tenancy and aren't sure when you'll moving again.
12-Month Plan – At just 5.9¢ per kWh, the Sperian Energy 12-month fixed is great deal. You can have a whole year of knowing the prices that you'll pay. With just a $75 cancellation fee, this is a great plan even if you need to cancel a bit early. This is the lowest electricity available at any term.
18-Month Plan – The Direct Energy Live Brighter 18 offers a 7.5¢ per kWh rate with only a $99 cancellation fee in York County. Direct Energy is one of the most reliable contractors serving the Reading area.
36- Month Plan – If you want the long-term stability of 3 years of cheap electricity, the Constellation 36-Month Home Power plan is perfect. At just 6.8¢ per kWh, this plan gives you the security of knowing that your rate won't change. The cancellation fee is $150, so you want to make sure that you're going to be in your home for that long. This is great. If energy rates increase, you'll be able to count on one rate for long time.
Whether you want to compare Lebanon electric rates or you're looking for cheap Lancaster electricity, Choosing the right plan, is a matter of choosing the right term and the right rate to save you money!