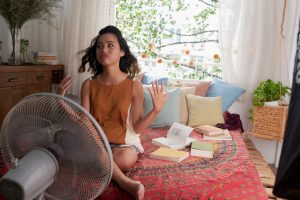 PA Electric Supplier Rates Can Beat PECO Rates
Electricity rates vary seasonally and PECO just announced its seasonal electric rates, available in three-month increments. PECO service area customers receive a summer rate from June 1, 2019 through August 31, 2019. The price is 6.781 cents per kWh, a 4.5% decrease from the prior rate of 7.106 cents per kWh. The PECO energy rate decreases even more to 6.752 cents per kWh from September 1, 2019 through November 30, 2019. This factor is enticing to some, but there are energy suppliers out there who can beat the PECO price. Some electric supply companies offer a six-month electricity plan at a lower fixed price. For those desiring a lengthier plan option, there is also a 36-month plan to consider.
Three Year Price Protection Builds Savings
The Constellation 36 Month Home Power Plan offers a higher rate than PECO, but a fixed price rate of 7.29 cents per kWh for 36 months guarantees you that it will stay at a set rate for that three-year period with no recurring monthly charge. The Constellation plan has a $150 early termination charge. Although with that pricing, you probably won't want to cancel this plan early. Also, Constellation offers a 90-day satisfaction guarantee, so you have three months obligation-free to decide if this plan is for you.
Six Months of Electricity Supply Savings
Constellation offers another electricity plan which rivals that of PECO's, which is the Constellation 6 Month Home Power Plan. This residential electricity plan offers six months of service for 6.19 cents per kWh and no monthly recurring charge. As with the former Constellation plan, this one also has a $150 early termination charge and the 90-day satisfaction guarantee. The great thing with guarantee for this plans is that you can be almost half way through the contract and decide to powerswitch to a new Pennsylvania supplier without paying that early termination fee.
Additional Six Month Rate Electric Providers at the Same Price
Two other PA electricity providers that rival PECO also offer six month plans. NextEra Saver 6 has a six-month plan which offers a rate of 6.30 cents per kWh. Plus, there's no monthly base charge. If you're not satisfied with this NextEra plan, you can cancel and pay $10 per each remaining month. Also at the 6.30 cents per kWh rate for six months is the Frontier Utilities Online Lock-6. This plan has a recurring monthly charge of $4.95 and a $10 early termination charge if you wish to cancel prior to the end of the contract.
PA Electric Rates Are In Your Favor
While you likely tempted to choose PECO's electricity plan because it seems easier, shopping around to compare rates and plans will often save you money in the long run. Reviewing the information above provides you with four other competitor plans to consider. Be sure to compare kWh rates and keep an eye out for recurring monthly charges, early termination charges, and individual plan inclusions. And most important, decide whether a six-month plan or 36-month plan is your best bet.
Learn more about these and other great electricity plans at https://www.paenergyratings.com . We help you select the best plan for your PA electricity needs.