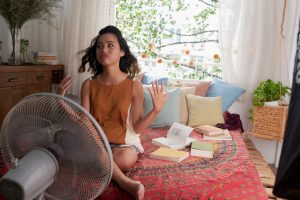 Best Time to Lock in a PA Electricity Plan
Summertime in Pennsylvania means high temperatures and costly electric bills. Locking in fixed rate electricity plans is a way to avoid this. You want to find a cheap electricity plan to lower your overall utility bill and to prepare you for those high-usage winter months. But, when is the best time to lock in a fixed rate electricity plan?
Reasons to Lock in Electricity Plans with Fixed Rates
Electricity rates fluctuate depending on the season. Pennsylvania summers can be hazy, hot, and humid so high demand for air conditioning typically increases summertime electricity rates. You want to lock in the lowest rate way before the height of the summer season. Having a fixed rate plan during the summer ensures that the price per kWh won't increase and you'll be shielded from high demand prices during summer heat wave price spikes.
With a fixed rate plan, even though you may face higher usage in winter and summer due for heating or air conditioning, you can rest easy knowing that your price per kWh will remain the same. This means you won't face sudden, high electricity prices on your winter or summer time bills.
Best Time to Lock in Fixed Electricity Rates
In order for this fixed rate plan to work in your best interest, you have to lock in the lowest fixed price rates during those times of the year when Pennsylvania electricity demand for heating or cooling is at its lowest. The "shoulder months" as they are known, are in mid to late fall and mid-spring. In other words, you want to lock in the rate during the non-extreme weather months in order to get the best deal. That's the best time to switch electricity plans and providers.
Should I Lock In Long Term Fixed Electricity Rate Now?
Probably not. While it's true that energy prices are falling, August has already begun and more hot days are likely on the way. So, now is not the best time to lock in a long term fixed rate. But what if your current contract is already about to expire or you want to switch form your current provider? In that case, the best strategy is to shop for a Pennsylvania electricity plan that lasts less than 12 months.
Lock in a Short Term Electricity Rate
Currently, there are several great short term electricity plans available that range from 4 to 6 months, some with little or no early cancellation fee. Plans with little or no cancellation fees make it easier for customers to change providers when Pennsylvania electricity prices will decrease when the shoulder months return this fall. By not committing to a full year contract at a higher rate, you'll save money. Plus, not only will you shield yourself from those spiking electricity prices in variable rate plans, but you'll also give yourself extra time to find a great energy provider who offers solid longer term plans and has excellent customer reviews.
Visit https://www.paenergyratings.com to explore all of your electricity plan options now!