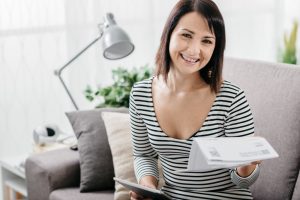 How can I Afford my Energy Rate in Washington, PA?
If you live in Washington Pennsylvania on a tight budget, you don't need expensive energy bills every month. So how can you relieve yourself of a potential financial burden? Well Constellation Energy's 36 Month Home Power Plan provides a cheap long term plan to take this stress away.
Cheapest Energy in Washington.
The average home in Pennsylvania uses 837 kWh's of electricity a month. Constellation's 36 month plan has a cheap rate of 6.3¢/kWh, you could pay $53 in an average month, or $633 a year. Another supplier with a 36 month plan costs 7.3¢/kWh; you could pay $61 in an average month, or $733 a year. With Constellation you could save $100 a year and because the price is locked in for three years, you could save $300 over the life of the plan. Why spend more for the same amount of electricity?
How Do I Pay My Electricity Bills?
If you don't want to drive to the post office to mail a bill, you could pay your bills online with Constellation. No more driving through snow or rain to mail a bill. No more worrying about the bill being late. Just pay online from the convenience of your own home. You already have to worry about paying more because of cold weather.
Changing Energy Supplier.
Picture you've just signed up for the 36-month plan, when suddenly your job moves to a different city. Oh no, Constellation has a $150 early termination fee. But you're in luck, because Constellation offers a satisfaction guarantee. If you leave your plan within three months of starting it, you won't have to pay the termination fee. With another supplier you could pay a $300 late fee for leaving early at any point. Constellation understands when life puts you in a tough situation.
The Cheapest Energy Company you may love.
Constellation Energy offers affordable energy at one of the best rates available. With this fixed price plan, your rate for energy is 6.3¢/kWh even when demand for electricity rises. It remains at a rate of 6.3¢/kWh for three years too. A cheap rate for three solid years, and a cheap termination fee compared to other suppliers. Who wouldn't want the savings you get with Constellation Energy. For more information on energy savings, check out https://www.paenergyratings.com/electricity-rates. Constellation cares about you and your home.