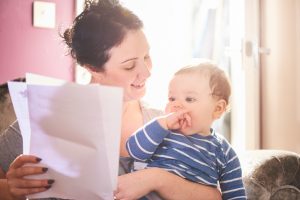 Who is Harrisburg's best energy supplier?
If you just bought a home in Harrisburg, Pennsylvania you probably need an energy supplier to keep your nice, new home powered. The problem is all these electricity rates and plans seem so tempting and complicated. So how do you know you've got the best choice? Well don't worry because you're about to learn about the three cheapest plans available in PPL Harrisburg.
What are the plans?
The first plan is the Live Brighter 12 plan from Direct Energy, the cheapest plan in Harrisburg. But while it may be the cheapest, that doesn't mean it's the best. Let's take a closer look at it. The Live Brighter 12 plan has a rate of 7¢/kWh. Based on an average monthly electricity usage of 866.8 kWh, this adds up to an average of $60.67. The average rate for a twelve month fixed rate electricity plan in the PPL Harrisburg area is about 8.6¢/kWh or $74.54. That's a difference of $13.87 a month! Plus, unlike other suppliers, Direct Energy doesn't have a early termination fee.
Comparing the energy rates.
No one likes only being given one choice, so take a look at the NextEra Saver 12 from NextEra Energy. With a cheap price of 7.4¢/kWh, this means an average month could be $64.14. Though it's higher than Direct Energy's rate, it's still less than the average and competitively priced. And while other plans charge early termination fees costing more than $100, NextEra has a early termination fee of $10 per month remaining in the contract. This gives you more flexibility if your circumstances change.
Find the best supplier.
The Eagle 12 plan from TriEagle Energy has the third cheapest rate at 8¢/kWh and a whooping cancellation fee of $125. Now you might by asking "Why should I get this plan? It's the most expensive of the three!" But unlike the other plans, this one has more to it. If you follow the TriEagle Energy facebook page, you can enter contests for chances to win prizes such as energy saving items or gift cards. But if you want to see what other people think, look at these electricity supplier reviews.
Who is the best supplier for my Harrisburg Home?
Switching your PA power provider to the one's that best for you depends on your family's needs and circumstances. The Live Brighter 12 plan has the lowest rate. The NextEra Saver 12 plan is competitively priced and offers a discounted early termination fee. Lastly, the Eagle 12 plan has the highest rate and highest cancellation fee, but with lots of rewards and contests. But be aware a hot summer is coming, and electricity rates will rise. For more information on savings, check out https://www.paenergyratings.com/.