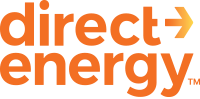 Live Brighter 12
Plan Type:
Fixed Rate
Term Length:
12 months
Early Termination Fee:
$0
Monthly Recurring Charge:
$0.00
NEW CUSTOMERS ONLY!

More Details
Live Brighter 12 rates through time
About Direct Energy
Direct Energy is one of the largest providers of energy and energy-related services in North America. With customers in all 50 states, 10 Canadian provinces, and Washington, D.C. Direct Energy has also shown to be a progressive company, developing new plans, products and technology that deliver consumer insights and resources to help them save money. The Nest Learning Thermostat, Plenti and their personalized Online Account Manager are all tools that Direct Energy puts in the hands of their customers to use less energy. They're also very progressive, with active social communities on Facebook, Twitter and Pinterest that help them stay in contact with their customers.
Other Direct Energy Plans
12 month
Fixed Rate
9.79¢ / kwh
12 month
Fixed Rate
11.29¢ / kwh
18 month
Fixed Rate
9.69¢ / kwh