How to Shop and Compare PPL Electricity Rates
Posted on
Is it Time to Shop for Lower Electricity Rates?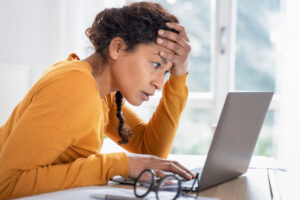 PPL has really dropped the ball. Over 800,000 PPL customers were left in shock this holiday season due to billing errors. And this isn't the first time they've failed their customers. With the PUC investigating and PPL scrambling to resolve the issue, customers have lost faith in the utility company. Thankfully, you can shop for a better service! Here's how you can save money when you shop and compare PA electricity rates!
Compare the Best Rates for You
If you're in York, PA, then you're in luck. The cheapest plan is the American Power and Gas Residential Clean Energy Plan at 9.80 cents per kWh. Following this is the Xoom Energy Surelock 12 at 10.00 cents per kWh. Finally we have the NextEra Eco Saver 12 at 10.10 cents per kWh. All are well below the current PTC rate of 14.162 cents per kWh! These plans sound good, but you want to make sure they're right for you.
First, check whether the plan's rate is variable or fixed. Variable rate plans only last for one month and don't come with a contract. This makes them great for temporary arrangements while you wait for prices to fall. Their rates also can change from month to month. In contrast, fixed rate plans remain the same throughout their contract period. Contract terms can last from 2 months to 36 months. However if prices fall, you may miss out on the lower rate because you'll still be locked into your contract rate.
For comparison, the American Power and Gas plan is a variable rate plan, perfect for waiting on prices to drop. On the other hand, the Xoom Energy and NextEra plans are both fixed rate plans that last for 12 months.
Finally, look at the incentives and rewards that different electricity providers might offer. Customer rewards and discounts can help keep your bills low. The best way to find out about rewards and incentives is to check out the individual plans' terms of service.
Shop, Compare in Spring for Best Rates
Before you lock in a new rate, one crucial detail to consider is timing. Generally electricity rates are controlled by natural gas prices, and by useage. Because natural gas powers generators, natural gas prices affect electric rates. Natural gas prices change seasonally, but global events can make them volatile. On the other hand, demand is seasonal and easy to predict. So when temperatures rise in spring, both natural gas and electricity demand drops because customers use less. That's why shopping in the spring can help you secure the best rate.
Read the Terms of Service
While you're shopping, make sure to read your terms of service carefully! Companies can charge early termination fees, monthly rates, or even increase rates for excess usage.
You also want to check for what happens when your contract expires. Some will renew automatically, usually at their variable rate. Others will default you to the local PTC rate. Keeping tabs on when your contract expires can help you avoid any costly surprises. It's also a great idea to look at customer reviews. It can help you avoid a bad billing experience!
Know Where to Shop for the Best Rates
Hopefully with this information you feel ready to save this spring! But where do you go to shop? If you want to compare rates, read reviews, and get the best electricity rates there's only one place to go. Visit https://www.paenergyratings.com/ today!