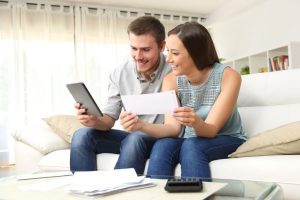 How do I find the cheapest electricity rates in West Penn North Versailles?
Finding the best rates when shopping for a new energy supplier can be hard work, especially with so many options available. If you're looking to make the smart choice and start saving on your electricity bill right now, you need not look any further than NextEra's Saver 6-month fixed plan!
Save on your West Penn bill with NextEra!
The average electricity rate in North Versailles is approximately 13.69¢ per kWh. With the NextEra Saver 6 plan, you'll be locking in a low rate of only 6.03¢ per kWh. For the average home in the North Versailles area spending around $161 on their monthly electricity bill, this could net you savings of close to $90, or over 50% of the cost of your bill each month. That means less money on your utilities and more money for you!
Other benefits provided by NextEra Energy Services.
There is no cost to switch when changing your electricity supplier in Pennsylvania, so you can get on with your life with as little hassle as possible. When you switch to NextEra's Saver 6-month fixed plan, you'll be locking in your low rate of 6.03¢ per kWh for the duration, which means no surprises come bill time. As the end of your initial term approaches, NextEra will send two written notifications informing you of the upcoming end of your plan, roughly 60 and 45 days in advance. This means you'll be more than prepared once the time comes. Once the term has ended, you can then choose to continue on a month-to-month basis at a variable price, or move on to a new plan.
If you wish to cancel your contract before the six months are up, however, remember that there is a $10 cancellation fee for each remaining month. This fee comes in at cheaper than many of its competitors, keep in mind how much time is left in your current contract  if you decide you want to switch to another plan.
Make the smart choice and start saving on your electricity rates today!
When it comes time to make the switch with your energy provider, you can lock in the best electric rate available for the next six months by choosing NextEra's Saver 6-month fixed! Make the change now and start saving on your bill immediately.
Remember, you can head over to https://www.paenergyratings.com/electricity-rates and compare our choices with other West Penn North Versailles electric plans.