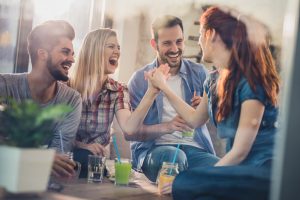 How do I find the cheapest electricity rates in PPL Macungie?
When you're shopping around for the best rates on your new energy provider, it can be difficult to find the best deal. But if you live in Macungie and want to start saving money on your electricity bill right now, you can't go wrong with Direct Energy's Live Brighter 18 plan!
How good are the savings with Direct Energy?
Did you know that in January 2018, the average electricity rate in Macungie was 13.69¢ per kWh? That means for the average household using around 1175 kWh per month, they're paying approximately $161 on their energy bill alone. But there's no need to be spending that much! With Direct Energy's Live Brighter 18 plan you'll only be paying 6.5¢ per kWh. That's right, less than half the Macungie average! That $161 bill would be only $76. How's that for savings?
What's another benefit of choosing Direct Energy?
When changing your electricity supplier in Pennsylvania you have the right to switch at the end of your contract, and this comes at no cost. Energy prices can fluctuate quite a bit, so when you switch to Direct Energy's Live Brighter 18 plan, your low rate of 6.5¢ per kWh will remained locked in for the next 18 months, giving you peace of mind and security. But that's not all! Should the unforeseen arise, there is no early termination fee, and you can easily get in contact with the company via phone, email or social media to end your contract. Before your 18 month term comes to an end, you will also receive two notices from Direct Energy informing you of the upcoming end of your plan. These will outline your options going forward. You can stay with Direct Energy and rollover to the month-to-month variable plan, or move on to a new plan entirely. Hard to argue with that!
Make instant savings on your electricity rates today with Direct Energy!
The cost of electricity can be all over the place from month to month, but that doesn't mean you have to pay out of pocket for it. When it's time for you to make the switch with your energy provider, you can start saving money instantly and lock in the cheapest electric rate available by choosing Direct Energy's Live Brighter 18 plan! Watch your wallet grow, not your bills.
Remember, you can head over to https://www.paenergyratings.com/electricity-rates to compare our choice with other PPL Macungie electric plans.