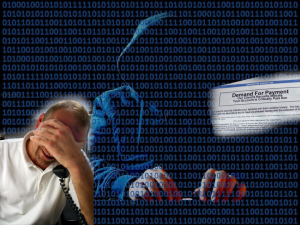 How do I avoid being scammed on my electricity bill?
Scams involving utilities are unfortunately becoming increasingly common. But how can you spot them and what can you do to protect yourself from these cons? Let's take a look at three of the most common utility scams.
How to avoid electric supplier phone scams
The Pennsylvania Public Utility Commission (PUC) reminds consumers to be cautious of telephone scams involving energy bills. One particular scam involves scammers calling customers and claiming they are from their electric company. They then inform the customer they have an unpaid bill and if they do not pay immediately, their service will be terminated. It is important to remember that if you are past due, you will always receive a written notice of how to avoid disconnection of service 10 days in advance. Your energy supplier will never demand immediate payment over the phone, and if you receive a suspicious call you should hang up immediately.
Avoiding door to door energy provider scams
Another common scam involves an individual, or individuals, that claim to be from the customer's utility company or a competitor. They will try to gather personal information or access to the customer's home, and in many cases while one person distracts the customer, the other robs their home. They may also request to see a copy of your utility bill to see if you are "getting the lowest rate." In this situation you should remember that utilities will not usually come to your door unless you have called them. Always ask for ID, and call the company to confirm the salesman, especially if they claim to need access to your home. Supplier representatives must wear photo ID displaying their name and the supplier they work for. If in doubt, always call to confirm.
Electricity supplier email scams and what to do about them
The PUC has warned of an email scam where customers receive an email stating they owe money on their electric bill even when they do not. This scam targets both customers and non-customers who use a different supplier. Another email scam asks recipients to click on a link. This can often lead to a malicious website that will then infect the user's computer with a virus or malware. Make sure never to click on a link or attachment unless you have verified the sender, and if the email requests personal information, delete it immediately.
Stay safe and know your power rights with PA Energy Ratings!
It is important to know your Pennsylvania Energy customer rights so you don't get caught out by deceptive practices and scams. Stay vigilant by staying informed. Remember you can head over to https://www.paenergyratings.com/electricity-rates to learn more about suppliers, utilities, and how to compare plans.