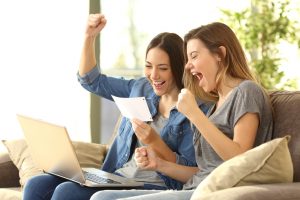 How do the new pending prices to compare affect me?
Electricity customers in PECO, Philadelphia should be on the lookout this coming winter for more competitive pricing. PECO Energy just announced their "price to compare" rate is pending approval by the PA Public Utility Commission and, if approved, will be effective December 1, 2018 through February 28, 2019. But how does that affect you?
What is PECO's new "price to compare"?
According to the Pennsylvania Public Utility Commission, "The price to compare (PTC) is the price per kilowatt hour (kWh) your electric distribution company (EDC) will charge and includes: charges for generation and transmission; the state's gross receipts tax; and the utility's charges for implementation of the Alternative Energy Portfolio Standards (AEPS)." You can use this "price to compare" to gauge any potential savings you might make when changing energy suppliers.  PECO Energy's "price to compare" for regular residential service through November 30, 2018 is 6.807 cents per kWh. This means that if you use 1,000 kWh per month, then your monthly electric bill would cost $68.07.
The pending "price to compare" for residential customers effective December 1, 2018 through February 28, 2019, however, is 6.788 cents per kWh. The transmission charge will remain the same at 0.532 cents per kWh while the generation charge will be lowered from 6.275 cents per kWh to 6.256 cents per kWh. For a household using 1,000 kWh per month, this will bring their energy bill down to $67.88.
Can I save money on my energy bill with these new prices?
Once PECO's new "price to compare" drops, consumers will be able to use this 6.788 cents per kWh as a starting point when shopping for a new supplier. In order to save money with your energy supplier, their price for generation and transmission must be lower than the "price to compare." Otherwise you're just paying the base rate and not making any savings. Lower prices from PECO means retail suppliers must also lower their rates if they wish to remain competitive. The new pending "price to compare" will be finalized in mid-November, so if your electric generation supplier is providing you with a rate of less than 6.788 cents per kWh after that time, you will be saving money!
Shop around and save with PA Energy Ratings!
If your current electricity supplier is charging you too much in PECO, Pennsylvania, you can shop around right now and grab the cheapest deal around. Don't spend more than you need to! Head over to https://www.paenergyratings.com/electricity-rates to learn more and compare PECO plans right now.