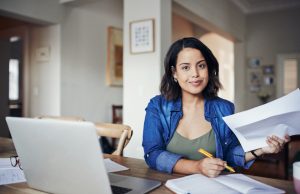 Electricity Providers Bethlehem Comparisons
Electricity options are extensive these days because there are so many providers to pick and choose in Bethlehem, PA. So, how do you pick the right one? We can help! We've carefully selected three of Bethlehem's best 12 month electricity provider plans. Reasonable rates and beneficial plan features are just two top reasons to consider the selected Bethlehem electric suppliers and plans for your home.
For those in the PPL service area, you'll find quite a few Bethlehem suppliers which offer 12-month electricity plans. Read on to find out more about three popular Bethlehem electricity provider plans.
Cheap Bethlehem Electricity Supplier
The first 12-month electricity plan to consider is the NextEra Energy Saver 12. This plan is available for 7.20 cents per kWh fixed rate for 12 months with no monthly base charge. If you wish to terminate the electricity plan early, the cost is $10 per each month remaining. However, at such a low cost per kWh, it's hard to see why anyone would want to terminate a plan such as this one.
Bethlehem 12 Month Electricity Plan
Another reasonable rate Bethlehem electricity plan is the Tomorrow Energy 12 Month Fixed plan. This 12-month fixed rate plan is 7.39 cents per kWh with no monthly recurring charge. Tomorrow Energy is also a green energy provider, which means environmentally-friendly discounts may come your way. When you choose a renewable energy provider you are getting a clean energy source and benefiting the environment at the same time. If you decide to cancel before the end of the contract, remember that there is a termination charge of $75.
Bethlehem's Best Green Electricity Plan
An additional option for 12 month electricity plans in Bethlehem is the VerdeEnergyUSA Guaranteed Choice 12 plan. This Bethlehem supplier plan also comes in at 7.39 cents per kWh and includes no additional charges such as recurring monthly charges or early termination charges. VerdeEnergyUSA is another excellent green energy provider option. This electricity supplier offers 100% renewable energy and is part of the PA Green Energy Rebate Program. When new customers sign up for an electricity plan they receive a $100 rebate. This plan is good for the environment and beneficial for your wallet, too.
Compare Bethlehem Electricity Rates
Bethlehem residents in the PPL service area have plenty of electricity provider options. Apart from the cost per kWh, also consider possible charges which you might incur Also be sure to check out the beneficial features of each plan. By doing so, you'll be able to select the Bethlehem electricity provider which is right for you.Don't just choose any Bethlehem electric provider. Make sure to carefully go over the offerings and find the plan which gives you everything you need without breaking the bank. You can find more information on Bethlehem electricity plans by visiting https: //www.paenergyratings.com and see which electricity plan is right for you.