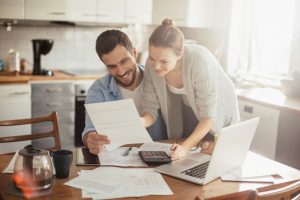 Electricity Altoona Providers
Shopping around for an Altoona electricity provideris a bit of work, but well worth it. If you are probably eager to save money, that's where we can help. We've created a list of the top long-term electricity providers in Altoona. PenElec customers can choose their own supplier and shop around for the best deal. The following list includes your long term electricity Altoona options for 30- and 36-month contracts.
Shortest Long Term Electricity Plan
The shortest one of the long term electricity options is the Constellation 30 Month Electricity Plan and Starter Package. This plan charges fixed rate of 6.99 cents per kWh for 30 months. Along with this low monthly electricity plan rate there is no recurring monthly charge. Constellation  customers offers a 90-day Satisfaction Guarantee for all its plans. Customers can cancel their electricity plan without paying a fee if they're not satisfied. If you don't love this Altoona electricity plan and want to cancel, and it's after the 90-day period, you'll have to pay a $150 cancellation charge. Constellation customers can also sign up for Constellation Connect, a home automation and security system. However, charges for the service are separate from the 30-month electricity plan.
Least Expensive 36-Month Altoona Electricity Plan
Of all of the 36-month electricity plans currently available to Altoona residents, the Constellation 36 Month Home Power Plan is the least expensive option. This 36-month fixed rate plan is 6.39 cents per kWh and has no recurring monthly fee. As with the 30-month plan, there is the Satisfaction Guarantee period and a $150 cancellation charge for any time thereafter.
Fixed 36-Month Fixed 36-Month Electric Supplier
If you want to consider another 36-month electricity supplier which offers electric plans for the Altoona area, the TriEagle Energy Eagle 36 plan is one to check out. This option is a bit higher than the Constellation 36-month plan, but it has a lower early termination charge of $125. The cost is 6.48 cents per kWh and, as with the previously-mentioned Altoona long-term electricity plans, there is no recurring monthly charge associated with the plan.
Higher Rate 36-Month Electricity Provider
A more expensive 36-month electricity provider for renters and homeowners in Altoona is the Xoom Energy Energy SureLock 36 option. For 7.99 cents per kWh you can have this electricity plan at a fixed rate for 36 months. Just be sure that you like the terms of this Altoona electricity plan before you sign up, as there's a $300 charge if you cancel the plan.
Compare Altoona Electricity Rates
If you're looking for fixed electricity rates, you can choose from these great longer-term plan options. Of course, as these electric provider plans having early termination charges attached to them, you want to be sure that you'll stick with these for 30 or 36 months. But when comparing these four different electricity plans apples to apples, you need to be aware of what they offer their customers apart from just great rates.
Shop the Best Electricity Plans
First, none of these companies require a deposit. That's good to know you don't face any extra costs up front when you sign up for a particular plan.
Another feature to keep in mind is online account management. In Pennsylvania, your local utility handles electricity billing and customers can sign up to pay their account through their website. Some PA electricity providers allow customers to manage their account with them online. Their customers also have the chance to sign up for incentives and loyalty rewards. TriEagle's MyAccount lets PA customers access their usage information and participate in its customer referral program. Xoom Energy's account options page lets customers manage their account information, renew plans, cancel existing plans, and take advantage of its Xtras free loyalty program after they've been a customer for a minimum of 45 days.  Meanwhile, Constellation's online account management is not yet available to its Pennsylvania customers.
Best Altoona Electricity Plan
Both TriEagle and Xoom Energy offer highly competitive deals with the added convenience of on-line account management. When it comes to incentives, TriEagle does offer a referral program, but Xoom Energy's customer loyalty rewards has a broad assortment of gift cards, movie tickets, and discounts.
However, if you're focused on getting the lowest priced electricity in Altoona, the Constellation 36 Month Home Power Plan provides the most savings and cost-beneficial features. The cost per kWh is the lowest for the longest term. Their 90-day Satisfaction Guarantee gives you additional flexibility to change your mind. And compared to the others, their termination charge is reasonable should you be interested in switching plans later on. Review further details about these 30- and 36-month Altoona electric supplier plans on https: //www.paenergyratings.com and compare them to shorter length plans while you're visiting the website.