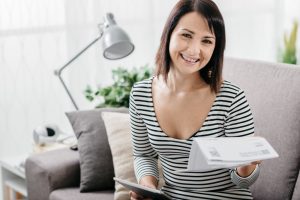 What's the Best Electricity Plan in Altoona?
If you've just moved to Altoona, you might need an cheap Altoona energy plan. But which is the best? Well the answer lies in what you need. If you need a long term plan, you may need a year long or a three year plan. If you want a plan to wait for a decrease in prices after the summer heat, a six month would be perfect. But who is the best energy supplier in Altoona? Let's look at the best plans you can choose from.
What is the Cheapest 6 Month plan in Altoona?
The shortest plan available in Altoona is the easily affordable 6 month plan the NextEra Saver 6 from NextEra Energy. With a low price of 6.2 cents per kWh, it also has a low cancellation fee of $10 for each month remaining in the contract. Both of these features makes the NextEra Saver 6 a PA switch choice.
Compare 12 Month Altoona Energy Rates.
A year long plan can a bit more expensive than a six month plan, but it locks in your rate for a whole year. The NextEra Saver 12 from NextEra Energy is a low cost plan at only 6.3 cents per kWh. Other 12 month plans cost an average of 7.3 cents per kWh. This plan's cancellation fee also costs $10 for each remaining month in the contract. NextEra Energy has kept this plan at the same electricity rate it had when summer began. That means that despite changing wholesale prices from the summer heat, the supplier has a strong enough supply of energy to keep rates low.
Who Has Cheapest 2 Year Plan in Altoona?
So who has the lowest rate for two years? The Eagle 24 plan from TriEagle Energy has a low affordable rate of 6.7 cents per kWh. The average rate of the other plans is 7.2 cents per kWh. Unlike the NextEra Saver plans, it's early cancellation fee is a flat fee of $125. If you're still skeptical of this plan, look at what other people think of TriEagle and other energy suppliers.
What's the Best Energy Company for a 3 Year Plan?
Your first thought might be that a three year plan must be expensive, but the 36 Month Home Power Plan from Constellation proves otherwise. With a cheap rate of 6.4 cents per kWh, it's a step above competitive plans with an average rate is around 7.2 cents per kWh. It's cancellation fee is expensive, costing $150. If you want to look at other providers and their rates, you can shop for other electricity rates.
Who is the Best Electricity Company for me?
The best plan for you depends on your circumstances. You have many long term options available. But, if you want to wait until after the summer cooling spikes for prices to normalize, a six month plan may work. All the same, you can learn a lot when you shop for electricity. For more information on energy prices, visit https://www.paenergyratings.com for more information.