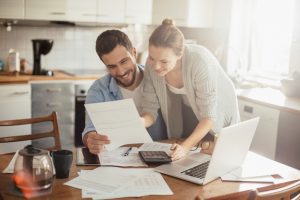 How Do I Find the Cheapest Electricity Rate?
Finding a cheap Harrisburg energy supplier can be harder than you think. There are just so many plans to choose from, all of them offering different items for choosing their plan. How do you know you have found the best plan? Well I have just the deal for you, the Live Brighter 12 plan from Direct Energy.
Compare Live Brighter 12's Electricity Prices?
The Live Brighter 12 plan is a 12 month energy plan from Direct Energy. It has a affordable energy rate of 7.1 cents per kWh. The average Harrisburg monthly household energy usage is 867kWh's, so you could pay just over $61 every month. The average electricity rates of other electricity providers is 8.2 cents per kWh, so with that price you could spend over $70 every month. The Live Brighter 12 plan had one of the cheapest electricity rates in Harrisburg a few months ago, and is still the lowest rate 12 month plan in Harrisburg today. This means that despite the summer heat, Direct Energy hasn't had to raise their rates much to contend with the summer heat.
Compare it's Cancellation Fee.
Most plans have a early cancellation fee, ranging from a flat fee to a variable rate. But what if I told you Direct Energy has no early cancellation fee? Direct Energy understands that plans change suddenly. Other energy suppliers have a early cancellation fee of $150, which can cause quite a hassle when you're light on cash. Check out how they rate when other customers compare electricity providers.
Why Direct Energy is the Best Electricity Company for you.
If you're tired of driving to the post office to send off your energy bill every month, Direct Energy has something you may love. You can create an online account with them and pay your bills online. You can look at your energy usage and keep track of how much energy you're using. Sure, other Harrisburg energy suppliers offer this, but Direct Energy gives you special offers and rewards for staying with them. With a rate so low, why not see what they'll offer you?
How Do I Switch Energy Suppliers.
So why should you switch to Direct Energy? The Live Brighter 12 plan costs 7.1 cents per kWh, you could seen an energy charge as little as $61 a month, and face no cancellation fee if you decide to PowerSwitch to a new Harrisburg provider. This plan has savings written all over it. For more plans and tips on savings check out https://www.paenergyratings.com for more information.