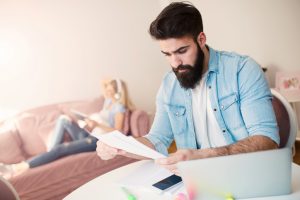 Compare Cheapest Energy Suppliers
If you're looking for low cost energy plans, it might be hard to see who has the best deal especially with a warm August on it's way to drive up your use of air conditioning. But if you're in Wexford Pennsylvania, you're in luck because I'm going to introduce you to the best plans in the Wexford area with the lowest rates.
What is the Lowest Price in Penn Power?
Let's start with the NextEra Saver 6 from NextEra Energy. It has the lowest price out of all the available six month contracts in Penn Power Wexford. With a price of 6.9 cents per kWh, it's competitive plans have an average cost of 7.5 cents per kWh. It also comes with an amazing cancellation fee of $10 per month remaining in the contract.
Compare 12 Month Electricity Rates.
The best 12 month energy plan is the 12 Month Home Power Plan from Constellation. With a cheap rate of 7.2 cents per kWh, it is cheaper than other plans like it, which cost and average of 7.9 cents per kWh. It has an expensive cancellation fee of $150, but Constellation has a grace period upon starting the contract. If you decide to leave the plan within three months, you won't have to pay a cent of the cancellation fee. Read the reviews of Constellation and other electricity providers from other customers people to learn more.
Who is the Best 24 Month Electricity Supplier?
The best 2 year plan for Wexford PA is Constellation's 24 Month Green Home Power Plan from. If you liked the 12 month plan, you may be surprised to hear that this plan also has a low cost of 7.2 cents per kWh. It's competitive plans have an average rate of 7.7 cents per kWh. If you are also environmentally consicous, this is a green plan. Great deals like this is one of the reasons to shop for green energy plans.
Find the Best 36 Month Plan.
For the best and cheapest 36 month plan, here is the 36 Month Home Power Plan also from Constellation. It has the lowest available price for 3 year plans with a rate of 8 cents per kWh while other plans have average rates of 9 cents per kWh. But if you don't feel comfortable with any of the suggested plans, you could take a look at other Penn Power Electricity Suppliers.
Who is the Best Energy Supplier?
Who has the best plan depends on what you need. Shorter term plans let you switch more quickly without a cancellation fee but longer term plans also shield you longer from rising energy rates. You can learn a lot what other options you have when you shop for electricity. For more plans like these and useful energy saving tips visit https://www.paenergyratings.com.