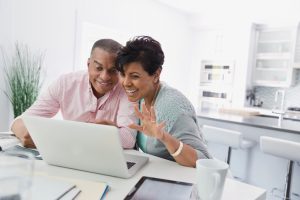 High Temperatures Making Your Electric Bill Sweat?
Summer is in full swing in Shippensburg, PA, and that means that your electricity bill might be looking a tad more expensive than normal. If your air conditioning is turning the heat up on your finances, it may be time to use PA Energy Ratings.com to shop for a new electricity plan to find the cheapest plans in the Shippensburg area.
Save Money with 12 Month Fixed Rates!
Starting off we have Direct Energy's Live Brighter 12. Though it's the most expensive of our three chosen plans at 6.7 cents per kWh, other plans in Shippensburg can go up to as high as 8.9 cents per kWh. Live Brighter 12 is the only plan on our list that does not have a cancellation fee. This means that should you be unhappy with the plan at any time, you can switch without penalty. They also offer online bill pay, paperless billing, and convenient online access.
Our second plan is Sperian Energy's 12 Month Fixed plan. At 6.6 cents per kWh, this is a great plan for those on a budget who will be pretty secure in their plan choices. The one downside is that this plan comes with a hefty cancellation fee: $75 regardless of how many months you have left in your plan. However if you're happy with the plan, the low price is a perfect trade off.
Our final plan is Next Era's NextEra Saver 12. This plan offers the lowest price available at 6.3 cents per kWh, and a super low cancellation fee: only $10 per month remaining in your plan. This means that you can switch at a fraction of the cost of some other plans. They also offer online bill pay and paperless billing.
How Much Will Electricity Actually Cost Me?
According to the EIA, the average Pennsylvania home uses 10,402kWh per year, which breaks down to 866kWh per month. Setting aside distribution charges, we can estimate about how much each plan will cost monthly and yearly.
With Direct Energy, each month would cost about $58. This means that over the course of your plan you would pay about $696 for your electricity.
If you were to choose Sperian Energy's plan, each month would cost about $57. This may seem like a negligible difference, but over the course of the year the price gap gets wider, with your yearly total being about $684.
And finally, if you were to go with the Next Era plan, your monthly total would be about $54, and your yearly cost would be about $648. This is where the difference really shows. In comparison to the Direct Energy plan, you save around $48 a year!
Make your Power Switch Today!
If you're paying more than these, you definitely have the chance to save a bundle by switching your energy provider. You can also increase your savings by looking into how to save energy in your home. Remember that companies can launch new plans and prices at anytime so be sure to check out www.paenergyratings.com to see how you could save more on your Shippensburg electricity rates!