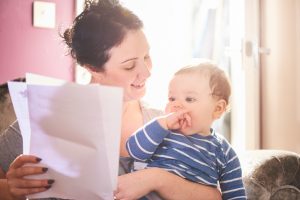 Best 6-Month Electricity Plans in Allentown
If you are thinking about switching electricity plans in Allentown, there are many plan options available right now, especially six-month plans. Six-month plans make it possible to try out a new electricity plan without a lengthy commitment period to deal with. And, good news! There are many affordable six-month electricity rate options for Allentown residents in the PPL distribution area.
Cheapest 6-Month Electric Plan
The NextEra Energy NextEra Saver 6 plan's 6.40 cents per kWh price makes it the cheapest six-month plan in Allentown. Plus, this six-month fixed-rate plan has no monthly recurring charge. While the six-month term is likely to fly by fast, there is an early termination fee of $10 per  each month remaining n the contract if you wish to cancel.
Allentown Electricity Plan with a Satisfaction Guarantee
If finding a provider focused on customer satisfaction as your goal, the Constellation 6 Month Home Power Plan is an excellent choice. The Constellation 6 Month Home Power Plan offers a 6.89 cents per kWh rate with no monthly recurring charge. Constellation also provides a Satisfaction Guarantee where customers can terminate their plan within the first 90 days of service. After that, the early termination fee is $150.
Electricity Plan with No Monthly Recurring Charge or Early Termination Fee
So far, we've seen electricity plans come with monthly recurring charges and early termination fees attached. This does not include the Frontier Utilities Online Premier – 6 plan which only costs 6.95 cents per kWh and has no monthly recurring charge. And, should you PowerSwitch to a new PA electricity plan prior to the six-month expiration, you won't get hit with an early termination fee.
6-Month Green Energy Plan
For renewable energy plans, the Verde Energy Guaranteed Choice 6 plan is a green energy option to explore. This plan is available for 7.19 cents per kWh. In addition, this plan has no monthly recurring charge nor an early termination fee. Many Pennsylvania electricity customers want to reduce their carbon footprint with environmentally-friendly living and this renewable energy provider makes it possible to do so with a reasonable kWh cost and no extra fees.
6-Month Electricity Plans Provide the Best Way to Explore New Options
Choosing a six-month electricity plan enables you to try a new plan without being committed to one plan for a long time. If a low price is your number one goal, the NextEra Energy NextEra Saver 6 is the best choice. On the other hand, for renewable energy, explore the Verde Energy plan further. In conclusion, Allentown electricity plan shoppers will find many options to consider regarding six-month plans. It's up to you to decide which six-month plan best fits your electricity needs.
To get started, view the existing six-month electricity options and providers today by visiting https://www.paenergyratings.com. Select the "See Rates" button, click on "PPL", specify length term, and review your options.