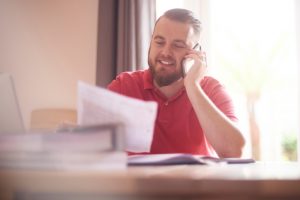 Who Has Cheap PA Electricity Plans in MetEd?
As you shop for a new electricity plan in the MetEd area, a good price is probably on the top of your list. Another feature you should consider is whether the plan has a cancellation charge attached to it. This fee is one that can be overlooked by electricity shoppers but it's also one that can hit your bank account hard if you decide to leave the plan before it ends. It's true that most people don't sign up for an electricity plan thinking about canceling it, but these things happen. Just to be safe, you want to know that there's no early termination fee with your plan. Not every company offers plans without early termination fees, so you want to be sure that the plan you choose doesn't have this fee attached. That's because when you choose a plan that has no cancellation charge, you gain flexibility with your plan.
Three Cheap 12-Month Plans with No Cancellation Charge
It might seem hard to believe but there really are several electricity providers offering a few plans with no cancellation charge in the MetEd area. Here are three 12-month electricity plans that have the lowest prices and no early termination fee:
Compare Lowest Priced Plans
The Direct Energy Live Brighter 12 plan is the lowest price for a 12-month plan with no early termination fee. You'll also have access to the company's Refer-A-Friend program where you can earn rewards if you refer a friend. And, this reward is not just a one-time bonus. You can get a $50 Direct Energy Visa prepaid card for every friend you refer.
The Verde Energy Clean Power 12 plan not only offers a great price with no cancellation charge but it's also a renewable energy plan. Plus, you're sure to love the rewards program this company offers. The Verde Energy Rewards program provides access to many benefits, such as a daily gift card giveaway and Verde rewards points to shop at local or online stores and to use popular restaurants.
An additional option for MetEd area customers shopping for the best rated electricity providers is the Vista Energy Residential Advantage. This plan is a bit higher in price than the other two options. However, this is a good option to consider if want additional Vista Energy features like the Vista VIP Rewards Program. With this program, you'll earn rewards every six months as a customer in the form of Visa gift cards and electricity discounts.
Best 12-Month Electricity Plan Option
The best 12-month, no cancellation fee electricity plan in the MetEd area is the Verde Energy Clean Power 12. Although not the lowest-priced plan, this option comes with so many additional benefits that it's well worth it. Plus, there's no monthly fee with this green energy plan and the rewards program makes it possible for customers to earn dining and shopping rewards.
To explore your MetEd region electricity options in more detail, visit https://www.paenergyratings.com.  You can compare providers and plans in your area. In addition, you can grab the finer details on the companies and electricity options through customer reviews.