First Energy Seeks to Merge Four PA Utility Companies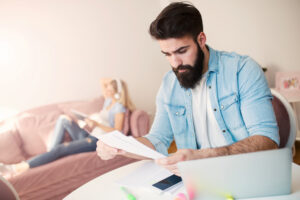 First Energy has filed with the PA PUC to consolidate all of their subsidiary utilities together. This would make one single First Energy PA utility. However, there could be several upsides to the merger, like lower operating costs and better customer service. And, First Energy says that rates won't change right away. This sounds like good news for PA utility customers. But that's in the short term. What happens after that? And how will this affect your electricity rates?
What's the Plan for First Energy?
First Energy wants to merge their PA utility companies into a single utility called First Energy Pennsylvania Electricity Company. This means all the service areas of Met-Ed, Penelec, Penn Power, and West Penn Power would become one utility. First Energy believes the changes would let them operate more effectively. And that they would lead to better service and lower operating costs. And with lower costs come lower rates for customers.
How One PA Utility Could Change Your Rates
But what does this mean for your rates? The proposal shows nothing would change. The company intends to convert their utility service areas into "rate districts". So, it sounds like business as usual at first.
Currently, each First Energy utility must file its own Price to Compare (PTC) rate with the state. However, one of the stated goals from First Energy is to "Lay the foundation for an eventual unification of rates and charges for electric service in later base rate case(s)". First Energy eventually wants to file one PTC rate for all of their customers. If the PUC approves the merger and rate change, it's hard to say how the PTC rates may change.
Unfortunately, First Energy has overcharged Pennsylvanians for dubious business dealings in Ohio. So some regulators may be reluctant to embrace a single PTC rate for the whole state as a good thing.
CAUSE-PA Filing to Intervene with First Energy
CAUSE-PA, an association that advocates for affordable utility services, is concerned with this merger. The group has filed a motion to intervene with the PA PUC. They worry how the merger will change the quality of utility services and how it would affect low income assistance programs. In addition, they expressed doubt whether the merger would actually benefit customers.
On top of this, the Office of Small Business Advocate filed a protest against First Energy. They're demanding proof that First Energy's statements in their filing are accurate.
Wile more protest and petitions are sure to come, the PUC has to actually approve First Energy's filing. So it may be some time before any answers emerge.
Don't Let Low Rates Slip By
Remember that these potential changes may only affect PTC customers. But if you shop PA electricity retail providers, you won't need to worry at all. And since spring has the lowest rates, now is the best time to shop for the cheapest electricity plan! But don't wait too long because summer heat is coming!
Compare providers, find a low rate, and keep up with energy news all in one place! Save when your shop the best plans at https://www.paenergyratings.com.