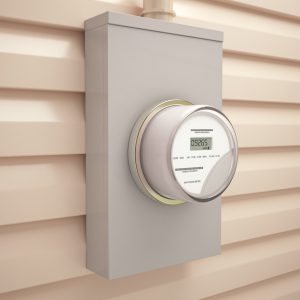 What is a Smart Meter?
You can think of a smart meter as a two way communication to your local utility. A smart meter keeps track of your energy usage in 15 minute chunks and keeps your utility alert to the distribution conditions in your area. This means that if they stop recieving a signal from your smart meter, you aren't getting power, and they can respond. They know where energy is going and at what time.
Why do I need a Smart Meter?
The Pennsylvania energy act 129 made in 2008 requires the local utility providers of Pennsylvania to supply customers with smart meters. All seven Pennsylvania local utility companies, PECO, Duquesne, Penn Elec, West Penn, Pennsylvania Power, PPL, and Metropolitan Edison, are required to create energy efficient plans to reduce energy usage. One part of those plans is the use of the Smart Meter.
How Do I Opt Out of Smart Meters.
Unfortunately, your home is required by Pennsylvania law to have a smart meter. The PUC PA specifies that all consumers must have a Smart Meter. As such, a smart meter as a condition of service with your local utility. All PA electricity consumers are also required to pay the Smart Meter surcharge until full smart meter deployment is completed around 2023. The meter surcharge is a pass through fee. Each local utility has its own smart meter cost recovery plan that must be approved by the PA PUC.
PA Smart Meters Benefit You
One of the big problems with sending electricity over wires is "line loss". This comes from the wire's natural resistance to electricity. When wire resists the movement of electricity it gives off heat. The longer the wire, the more electrical resistance, and the more heat it produces. On hot summer days when there's high demand for electricity, power lines sag because they are getting hotter and hotter. If they sag low enough to touch a tree, they can short out and cause a blackout.
Another problem with moving electricity during high demand periods is constraint. Because power lines get hot and stretch, they can only handle so much electricity at one time. If a lot of power is routed through one power line that can't handle the load, generators must wait to transmit their electricity —and they get paid thousands of dollars to wait.
Smart meters allow your local utility to track demand and usage of energy. If there is more energy being used in one area, and less in another, they can send electricity the most efficient route to the area that needs it. Because they eliminate the need for people to go house to house to read meters as well as better deter theft of electricity, smart meters help keep electricity rates lower.
Track Your Own Usage and Save!
If you're trying to cut your electric usage being able to track your electric usage in fifteen minute blocks can be very useful, espcially if you're using it to eliminate your home's energy hogs. Unfortunately, smart meters use a different wireless protocal to communicate with your utilty. That's why you can't communicate directly with yoru smart meter using your smart device or computer. However, many Pennsylvanian electricity suppliers provide up to date information about your usage through your o line account. With the information of your usage, you can use electricity rates to predict how much you'll spend.
For information on energy providers that help you power your home more affordably this way, check out https://www.paenergyratings.com.