Cheap Short Term Philadelphia Electric Plans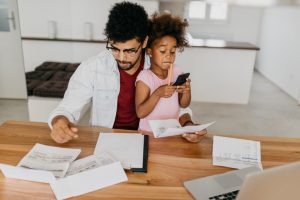 Finding a cheap electricity plan in Philadelphia these days may seem like a chore. And with both supply rates and distribution rates increasing, you might think low price plans are going to be zapped out altogether. However, these low-cost plans do exist, so don't give up! You can still lock in a low rate with a short-term electricity plan for a few months. That way, you can shop spring electric rates if they actually go lower. Read on to learn about options to save with short term electric in Philadelphia!
Cheapest Electric Plan
The cheapest short-term Philadelphia fixed-rate plan is the APG&E TrueSimple 6 plan. This electricity plan is 10.19 cents per kWh with a $1.99 monthly recurring charge. There's a $100 early termination fee with this plan, so keep this in mind if you sign up and think you might cancel early. When your plan is nearing the term's end, keep a lookout for two renewal notices. The APG&E notifications will tell you what happens when the six-month term is up. This means you'll want to renew the plan or terminate service in writing 30+ days prior to the term expiration. But remember, if you don't respond, your contract will turn into a monthly variable holdover rate. And these can be more expensive!
Low Price Renewable Energy Plan
For a low-price renewable energy plan, consider the NextEra Energy NextEra Eco Saver 6 plan. With a rate of 10.49 cents per kWh and no monthly recurring charges, this may be a good electric plan option. And it's environmentally friendly! If the savings of a new electricity plan are greater than the early termination fee, you may be okay with canceling early. However, you'll have to pay $10 per month for each month remaining on the contract. For those who keep this plan for the entire six months, you'll receive renewal notices near the end of the term. If you don't reply, NextEra can automatically enroll you into a new contract term or a monthly variable rate.
Low Cost Plan with No Fees
If you want a short-term electric plan with no fees, take a look at the Frontier Utilities Online Premier – 6 plan. This electricity option has a rate of 12.99 cents per kWh and there are no monthly fees or early termination fee. With this electric plan, even if you pay a slightly higher kWh rate than the prior plans you have more flexibility. For example, you can lock in this rate for six months (new customers only) and switch to a lower-priced plan if that option arises. At the end of the six-month term, the service continues monthly at a variable rate. If you don't want this to happen, simply choose a different plan.
Sign Up for a Short Term Electric Plan Today
Don't let high electricity prices leave you feeling frosty! Sign up for a low price, short-term plan today. If you find a cheaper plan during your contract, don't worry. You can end the contract early and sign up for a new plan. Just consider the new plan savings and weigh it against any early termination fee you'll have to pay.
Now's the perfect time to explore your short-term electricity options further. Visit https://www.paenergyratings.com to review all available Philadelphia electricity plans!