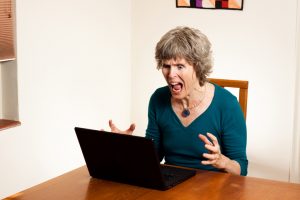 How do the changes to PA Power Switch electricity pricing affect me?
At the end of July, Dan Mumford, the Director of Pennsylvania PUC's Office of Competitive Market Oversight (OCMO) announced that the PUC will be discussing changes to the PUC's Power Switch website and how they display products. There are several issues here affecting customers shopping for a new utility, so let's take a look at a few.
Smart meter roll out isn't yet complete in PA
One of the proposed rules would require all generation charges on the website to be displayed as actual prices, "per kilowatt-hour." This has, however, been noted as difficult to implement because of the plan innovations offered by smart meters. Smart meters digitally track usage and provide a more accurate reading than analog meters, and can transmit usage data back to the utility every 15 minutes. Home owners can then track their electricity usage and prices throughout the day and adjust their energy usage accordingly. It becomes easier to use less electricity during expensive periods of the day, and more during less expensive periods.
Smart meters allow suppliers the chance to offer more energy pricing options and plans. The PA PUC is unsure of how to display this information correctly on their website. Meanwhile, smart meter rollout is being further complicated by the fact that not everybody wants a smart meter. There is legislation waiting to be passed that would allow people to opt out of smart meters entirely and allow them to keep their analog meter. All of which further complicates pricing matters.
Uncertainty with how to display incentives and deals
Currently, the PA Power Switch website provides users with an estimated price per month for plans. While the website took steps in December 2017 to start displaying the "per kWh" price alongside plans and promoting how much 'potential' money customers could save, the savings didn't take things such as expensive enrollment fees into account. This meant any potential savings were likely to be far less than advertised. Some fees are not reflected in the "per kWh" price, making it difficult for customers to know exactly how much they'll be paying on their electricity bill.
When you bring smart meters to the table, things get even more complicated. Proposed time of use plans change the pricing of electricity during periods of higher demand. For that reason, energy rates may be cheaper or more expensive depending on the time of day, and so potential savings can change depending on when a customer uses their energy. In such cases, how accurate can the "per kWh" prices be? While the Power Switch website is trying to keep up-to-date with smart meters, a variety of plans and pricing structures, options, and rates, how can customers know what they're really getting? How can customers know what they're really paying, and how much they're really saving?
Stay up-to-date and save with PA Energy Ratings!
With PA Energy Ratings you can easily and accurately compare utility plans and any additional costs that may be involved. Take the confusion out of shopping for a new electricity plan and head over to https://www.paenergyratings.com/electricity-rates to learn more and compare plans right now.