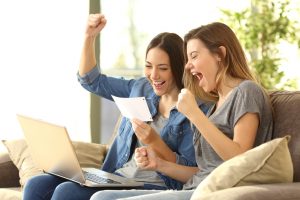 Best McKeesport Electricity Providers
In McKeesport, you can choose your own electricity supplier. By shopping the rates, plans, and features, you decide which energy provider is best. Rather than shuffle through tons of information, we have the solution for you. We've done the research and gathered the details on the top three providers in the Duquesne Light Company service area. The following highlights the top three providers and their best electricity rates in McKeesport, PA.
Top Rated McKeesport Electric Supplier
The highest-rated McKeesport electricity supplier per customer reviews on PAEnergyRatings.com is Public Power. This energy supplier offers three electricity plan options: Public Power 6 Month Fixed, Public Power 12 Month Fixed, and Public Power Electric 24 Month Standard Fixed Rate. The Public Power 6 Month Fixed offers a six-month fixed rate at 8.05 cents per kWh. If 12 months is more to your liking, the 12-month plan through Public Power is ideal with a rate priced at just 8.35 cents per kWh. For those opting for a longer term, consider their 24-month plan. This plan has a rate of 8.95 cents per kWh. There is no monthly recurring charge with any of these plans, but there is a $50 early termination charge for leaving any of them early.
Public Power is known for its attentive customer service. Reviews pertaining to this company referred to lower electric bills, getting everything as promised, and helpful customer service representatives.
McKeesport Electricity Supplier with Multiple Plans
Another one of the top McKeesport electricity suppliers is Constellation. This energy provider offers multiple plans for residents in the Duquesne Light Company area. Constellation offers its customers include the following fixed-rate plans:
There are no recurring monthly charges with any of the Constellation plans. Constellation customers also have the option to sign up for the Constellation Connect service, a security and home automation system. This electricity supplier does charge $150 to customers who cancel their plan early. However, Constellation is also a favorite amongst McKeesport electricity customers because it offers a 90-day Satisfaction Guarantee. This guarantee allows customers to cancel within 90 days with no early termination charge.
Two Plans from a Green Energy Supplier
Tomorrow Energy is an electricity supplier which offers renewable energy. Two plans offered by this company include the Tomorrow Energy 12 Month Fixed and the Tomorrow Energy 16 Month Fixed. For instance, the 12-month rate is 8.89 cents per kWh and the 16-month rate is 9.79 cents per kWh. With both renewable energy plans, there is no monthly recurring charge. However, there is a $75 early termination charge should you cancel your plan with Tomorrow Energy before the respective terms are up.
Shop the Best McKeesport Electricity Plans
To sum up, if renewable energy is a big selling point for you, the Tomorrow Energy 12 Month Fixed or Tomorrow Energy 16 Month Fixed plans are ideal. However, if you want to go with an energy provider which offers plan choices, Constellation is your company. But, for those who are eager to choose a company which has the highest rating on PA Energy Ratings, Public Power is your best bet. In conclusion, shopping these three best McKeesport electricity providers is a good way to narrow down your options to find the right plan for your family. Then, review the features of the plan and sign up with your new electricity provider.
Basically, you can't go wrong with any of these companies. Find out the finer details on https: //www.paenergyratings.com.