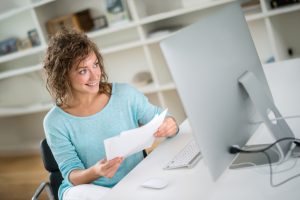 Shop for Best 24 Month Electricity in Washington, PA
In your search for the best 24-month electricity plans in Washington, PA you'll find choices which are both inexpensive, environmentally-friendly, and some of the best plans have no early termination charges. Washington electric suppliers offer plans with multiple beneficial features and you're sure to find one which works for you.
Choosing a 24-month plan often offers lower fixed rates than other fixed rate plans. They also shield you longer from higher rates when they rise slowly or go through expensive seasonal spikes. These longer term plans save you time by not forcing you tog to shop around as often. With plenty of electric suppliers offering 24-month plans, these plans are very competitively priced. There are many companies to consider but, if you want to find the best 24-month plans, the following five Washington electricity provider offers are the best.
Compare Electric Suppliers in Washington, PA
When considering cost when choosing a Washington electricity plan, Verde Energy is the cheapest 24-month plan in Washington. The Verde Energy Guaranteed Choice 24 costs 5.89 cents per kWh and has no early termination fee attached to it. Verde Energy is also a green energy provider and this means that you have an excellent choice for saving money and being environmentally-friendly, too.
Plan with No Monthly Recurring Charge
Another inexpensive 24-month plan you should consider is the TriEagle Energy Eagle 24. The TriEagle 24-month plan is 6.47 cents per kWh and has no monthly recurring charge attached to it. There is a $125 early termination charge if you cancel the plan early. But with a price like this, you probably won't even be tempted.
Low Cancellation Fee PA Electric Supplier
An additional reasonably priced 24-month plan for Washington electricity is the Public Power Electric 24 Month Standard Fixed Rate plan. With a price of 6.50 cents per kWh and a low early termination charge of only $50, this plan is a good one to consider. Another bonus? No monthly recurring charge to worry about with Public Power's plan.
No Monthly Fee Washington Fixed Rate Electricity
The 24-month fixed rate APG&E TrueSimple 24 plan is another competitive plan. This electric plan for Washington residents offers a fixed rate price of 6.91 cents per kWh without a monthly recurring fee. You should bear in mind the comparatively stiff  $200 early termination fee. But, if you review the plan thoroughly and like what APG&E has to offer, you'll probably stick with this plan.
Compare Best kWh Rates in Pennsylvania
A slight jump up in cost from the APG&E plan is the NextEra Energy NextEra 24 24-month fixed rate plan. The plan's price is 7.00 cents per kWh and there is no monthly recurring charges or early termination fee. Another bonus to choosing  NextEra is that customer reviews score their prices, plans, and promotions scores at 5.0.  The company also recently made it to the World's Most Ethical Companies list for the 12th time.
Finding the right 24-month fixed rate electricity plan in Washington, PA is easy with the right information at your fingertips. If you want a company which is the cheapest rate, you can select the Verde Energy Guaranteed Choice 24. If a company which offers a reasonable rate and is noted as an ethical company is preferable, the NextEra Energy NextEra 24 plan is one to choose.
Explore these options and more by shopping for great energy plans at https://www.paenergyratings.com.