Steal This Short Term Electricity Plan In Indiana
Posted on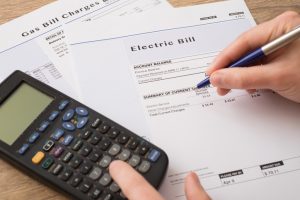 Cheapest Short Term Electricity Plans
As the warm holidays approach, high electricity bills may put a chill in the air. And heating bills are expected to be higher this year than last year. In fact, approximately half of all U.S. households that heat their homes with natural gas will likely spend about 30% more than last winter! Therefore, it's a good idea to think ahead and lock in a cheap electricity rate now. Don't wait for Penelec to hike its Price to Compare. Instead, steal a short term electricity plan in Indiana to save yourself money until you see what future prices are like!
Cheapest Three Month Rate
First, consider the NRG Electric Choice Plan 3 Month option for a three-month plan with low rates. This plan rate is 5.40 cents per kWh and there are no monthly recurring charges. This introductory rate is only good for three months. But, because there's no early termination fee, you can switch without paying a penalty.  When the plan ends, it switches to a variable rate monthly setup. And, before the plan ends, let NRG know you won't be continuing your plan going forward. If you don't, NRG will automatically enroll you in their variable rate plan.
Low Price Six Month Electricity Plan
The NRG Electric Choice Plan 6 Month is another great short-term electricity plan. This six-month plan comes with an 8.80 cents per kWh rate and the plan has no monthly recurring charges. There is an early termination fee of $10 per month for the months remaining on your contract term if you cancel early. While you will need to pay to leave the plan early, the relatively low fee makes it easy to switch electricity providers if you find a cheaper rate. That's especially true in the spring when electricity rates dip; you could find a new price that's too good to pass up. Remember, too, that NRG sends out renewal notices near the end of your six-month term. If you don't reply, the company continues your contract at the term length and rate listed in the second notice.
Additional Six Month Electricity Plan Option
The last short term option is the NextEra Energy Services NextEra Eco Saver 6 plan. This 6 month plan is more quite expensive at 10.90 cents per kWh rate. It too comes with no monthly recurring charges and a $10 per month for each remaining month cancellation fee. So while the rate is comparatively high, the plan also offers better-than most switching flexibility. As your plan term comes to an end, read the renewal notices carefully. If you do nothing, then  NextEra Energy Services move you to their Monthly Variable Price and that will likely be much more expensive. So, again, be sure to shop for a new, fixed rate plan as soon as the renewal notice arrives.
Choose a Short Term Electricity Plan Today
If you don't want to freeze like icicles when you see your high electricity bill, check out these short-term electricity plans now. Not only do you secure a low rate for a few months but they're easier than most fixed plans to leave if rates dip on the spring. Plus, you'll avoid pesky high price variable rate plans if costs increase dramatically this winter. Be sure to check out  https://www.paenergyratings.com to start the search for a money-saving short-term electricity plan today!