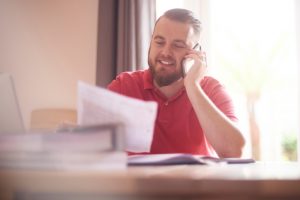 Find the Cheapest 12 Month Philadelphia Electricity
When you shop for a 12-month Philadelphia electricity plan, you often want the cheapest option. With that said, Philadelphia residents often look for other features, too. Some of these features include green energy suppliers, electricity plans with no additional fees, and customer-friendly electricity companies. Fortunately, PECO-area customers can find 12-month electricity plans from other electricity suppliers that provide these options. Although there hasn't been much change in the past two years regarding residential electricity price averages in the Mid-Atlantic region, rates can spike at any time depending on the weather. That's why it's a good idea to lock in your rate for a 12-month period.
Least Expensive 12 Month Electricity                          
The cheapest 12-month electricity plan in Philadelphia is the Tomorrow Energy 12 Month Fixed plan. This inexpensive plan is available for 5.79 cents per kWh with no monthly recurring charge. This plan does have a $75 early termination fee attached, but with a low cost such as this, chances are you won't be canceling this plan early.
Cheap 12-Month Electricity with No Monthly Charge
The Santanna Energy Services Premier Pick 12 Month plan is the next cheapest. This plan costs 6.08 cents per kWh and has no monthly recurring charge. Keep in mind that when signing up you'll want to stick with this plan for the term length. It comes with a $120 early termination fee. If you don't switch to another provider or plan at the end of the contract, Santanna Energy will roll automatically roll you over into a new 12 month plan that might have a different rate.
Cheap Rate with Provider Satisfaction Guarantee
You may know that a 12-month electricity plan is what you want but maybe you're not 100% sure which plan to choose. In this case, the Constellation 12 Month Home Power Plan is an excellent choice. At 6.79 cents per kWh, the price is very competitive. Plus, this plan comes with the Constellation Satisfaction Guarantee. That means you can cancel the plan ny time within the first 90 days and pay an early termination fee.
Green Energy 12 Month Electricity Plan
If you're looking for an inexpensive 12-month plan with green energy features, the Verde Energy Guaranteed Choice 12 is one to consider. This plan offers renewable energy features at a cost you'll like, which is 6.79 cents per kWh. In addition, there are no additional costs attached to the plan, such as a monthly recurring charge or early termination fee.
With so many 12-month Philadelphia electricity plan options, you don't have to settle for the PECO's PTC price. You can venture out and explore all the other options. You'll find a large number of suppliers offering cheap electricity and great features. If green energy options or plans with no additional fees and charges are what you seek, you'll find what you're looking for in the end.
Compare Philadelphia Electricity Providers
Energy consumer save more when they're better informed. You can learn to save money by researching providers at https://www.paenergyratings.com.  You can read the reviews on various Philadelphia electricity suppliers, check out rates, and compare plans. By reviewing the information, you can find the plan features you like at a price you can afford!