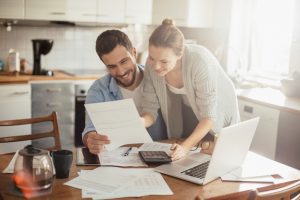 Shop Around for the Best Allentown 24 Month Electricity Plan
If you're interested in changing your Allentown electricity provider or are coming up to the end of your plan term, now is a great time to consider other options. With the recent updates to PPL's price-to-compare rates, you may want to switch to a lower price offered by a competing electricity supplier. Although the average U.S. residential price of electricity has not fluctuated much in the past two years, local rates do increase and decrease from time to time.
Cheapest 24-Month Allentown Electricity Rate
As you shop for competitive rates in Allentown, you'll find that 24-month plans are ideal. They shield customers from future energy spikes during harsh weather by locking in today's price. You get a low, fixed rate but not for so long that they bind you to an electricity plan indefinitely.
For the least expensive cost per kWh for 24-month plans, consider the Constellation 24 Month Green Home Power Plan. This plan is available for an extremely attractive rate of 6.99 cents per kWh and has no monthly recurring charge. Do be aware of the fact that there is a $150 early termination fee. But, with Constellation's 90-Day Satisfaction Guarantee, you have three months to cancel early should you need to.
Competitive Electricity Rates in Allentown
If your main concern is keeping costs down and you want to review another less expensive electricity option, take a look at the TriEagle Energy  Eagle 24 24 plan. You'll get a fixed rate of 7.38 cents per kWh for 24 months. There is also no monthly recurring charge with this plan. Not that you'll want to cancel early, but if you do, keep in mind that there is a $125 early termination fee.
PowerSwitch to No Added Charges or Fees
If a green energy plan with no added charges or fees is on your must-have list for electricity plans in Allentown, the Verde Energy Guaranteed Renewable 24 plan checks off all of the boxes. This Verde Energy plan is a renewable energy option available for 7.39 cents per kWh. As an added bonus, there is no monthly recurring charge or early termination fee.
Another electricity plan that beats PPL's price-to-compare rate is the Public Power Electric 24 Month Standard Fixed Rate plan. With a price of 7.41 cents per kWh, this electricity plan is an affordable choice to consider. Also, there is no monthly recurring charge so you don't have to worry about this extra cost. There is a small early termination fee of $50, but you probably won't have to worry about this with an inclusive plan such as this one.
Shop Allentown Electricity Rates That Beat PPL
Finding the best 24-month Allentown plan is an easy when you can look at company rankings and learn what's really available. By looking at reviews, comparing rates, and knowing what electricity options you need the most, you can pick the right plan for your household. Need some additional help making this important decision? Visit https://www.paenergyratings.com for a wide array of information about Allentown electricity plans.