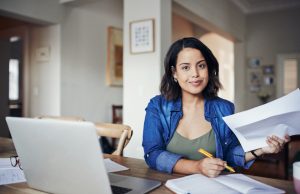 Switch to the Best York Electricity Rates
York, Pennsylvania residents who are in the midst of switching electricity suppliers or are thinking about doing so have many supplier options. You can select a plan that meets our needs at a great price that you can lock in for a much longer term.  When you select a 24-month plan, and do it soon, you'll be locking in a low price before the winter's high energy demands drives prices up.
Low York Electricity Rates per kWh
Constellation offers a low cost electricity plan for York residents. The Constellation 24 Month Green Home Power Plan is 6.59 cents per kWh with no monthly recurring charge. Constellation offers a 90-Day Satisfaction Guarantee where customers can cancel with no fee when done during the first 90 days. Locking in this low rate for two years can help save money, especially during the extreme weather of winter and summer months.
Best Long Term Electricity Rates in York
Another 24-month electricity plan for York residents with no monthly recurring charge is the TriEagle Energy Eagle 24 plan. Available for 6.73 cents per kWh and locked in for 24 months. TriEagle also has plan options to get a smart thermostat so this makes  this plan is a tempting way to manage your energy. One drawback is the $125 early termination fee which limits the plan's flexibility. Keep that in mind should you wish to shop for a better plan later on.
York Electricity Plan with Beneficial Features
The Public Power Electric 24 Month Standard Fixed Rate plan should also be towards the top of your list. Very competitively priced at 6.76 cents per kWh rate and no monthly charge with the plan, your costs will be low. The plan offers more flexibility for switching to a lower priced plan in the future because you can cancel it for a comparatively low $50 fee .
PowerSwitch Electricity Providers in York
Pennsylvania electricity prices on the wholesale market are low right now. If you lock in a 24-month rate during the current shoulder season you'll keep those expensive high usage winter and summer bills lower. Plus, when you lock in this great rate, you can rest easy knowing that this rate will stay the same for two years.
Before you settle on the best York electricity plan, you want to thoroughly review each 24-month plan to make sure it contains the features you want at a price you want to pay. Visit https://www.paenergyratings.com to review plan options, take a peek at customer reviews, and learn more about each electricity supplier before signing up with one. Then, once you have your mind made up, lock in that rate ASAP so that you're properly prepared for the colder winter months that will be here before you know it.