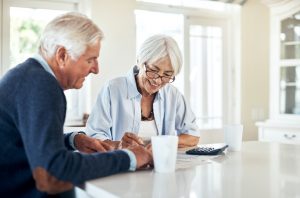 Choose the Best and Least Expensive Altoona Electricity
Altoona residents in the PenElec distribution area have options when it comes to electricity plan choices. Maybe you want a different term length or perhaps you're just sick and tired of paying high price. Whatever the reason, don't stress, because there is a really cheap plan now available from a high quality supplier in your area: the Tomorrow Energy 12 Month Fixed plan.
High Quality Electricity Plan at a Cheap Price
The Tomorrow Energy 12 Month Fixed plan is currently available for 4.99 cents per kWh, which is the lowest electricity plan available in Altoona. It's also a great deal lower than the kWh price offered by distributor PenElec. With this plan, you'll see tons of savings by locking in the rate for a 12-month fixed term. And, cheap electricity doesn't mean you have to sacrifice quality to get a good deal. You can have the best of both worlds with the Tomorrow Energy 12 Month Fixed plan.
Benefits of a Fixed Rate Electricity Plan
In addition to low cost, there are other benefits you'll receive when you sign up for the Tomorrow Energy 12 Month Fixed plan. Tomorrow Energy is a green energy provider, so you'll have the benefit of renewable energy as your electricity source. Also, there is no monthly recurring charge, so your costs are even cheaper when you add that into the mix. Although there is an early termination fee of $75, don't worry, because this plan is so sensational you won't even think about canceling it early.
Why Now Is the Time to Switch Your Electricity Plan
If you've been thinking about switching electricity plans, now is the time to do so. The fall and spring are known as "shoulder months" in the electricity industry because demand and price are both low. This time period is the best time to shop for the least expensive electricity plans. When you find your ideal plan, lock in that fixed low price for a long term length. This will ensure that you are financially secure during the winter and summer when electricity prices can shoot through the roof and really dent in your wallet if you have a variable rate plan.
Ready to start exploring the Tomorrow Energy 12 Month Fixed plan or other Altoona supplier plans? Visit https://www.paenergyratings.com to help you in your search for the cheapest Altoona electricity plan with the plan inclusions you want. The website offers helpful customer reviews and extensive plan details. Research and compare the various plans available to you and lock in that fixed rate plan at an extra low price before the cold winter weather arrives.