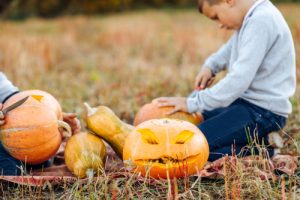 Lock in Low Electricity Rates in Wilkes-Barre
Electricity costs can be a bit frightful in Wilkes-Barre, especially when you're looking to switch suppliers or plans. If you don't lock them in at the right time, you could find yourself faced with a cold and very expensive winter. Although this year's heating costs in the U.S. are projected to be slightly lower than last year's, winter heating bills definitely add up. Luckily rates are low right now in Wilkes-Barre. But what if you're not ready to commit to a long term plan?
While short term plans are ideal for individuals who may be moving soon, six month plans are also perfect opportunities for Wilkes-Barre residents to try out a new electricity supplier without being locked into a long-term contract!
Lowest Price Four-Month Electricity Plan
To lock in a rate for just a few months, you have a couple of options in the PPL distribution area. The lowest four-month electricity plan is the Xoom Energy SureLock 4 plan. The price for this plan is 7.49 cents per kWh and there's no monthly recurring charge. You'll have to pay a $50 early termination fee if you cancel early, but this shouldn't be an issue with such a short term length.
Additional Four-Month Electricity Fixed Rate Option
As an additional option to the Xoom Energy plan, consider the Public Power Electric 4 Month Standard Fixed Rate plan. The four-month fixed rate is available for 8.52 cents per kWh with no monthly charge. True, there is an early termination fee of $50 exists with this plan. But if you left the plan early that would happen in the middle of winter when rates are higher. The good news that this plan's term will end at the very beginning of spring when rates begin to fall again.
Cheapest Six-Month Electricity Plan
The Constellation 6 Month Home Power Plan offers a cheap rate that you can lock in for six months. With a price of 6.89 cents per kWh and no recurring charge each month, this plan is a sure bet. Canceling early means you'll face a $150 early termination fee and possibly and winter higher prices. Be sure to weigh your energy cost options carefully.  However, with a deal this great, you're going to want to have this plan in place for the full six months.
Low Price Six-Month Plan
For another six-month electricity plan option, check out the NextEra Eco Saver 6 plan. This option offers a price of 7.60 cents per kWh and no monthly recurring charge. This price is a little bit higher than the Constellation plan. However, since the NextEra plan has no early termination fee you could have some shopping options if you have to cancel early.
Shop Cheap Short Term Electricity Rates
Let's face it. Electricity is a priority, especially if you want to see what's going bump in the night. Selecting a short-term electricity plan doesn't have to be a scary venture. Before you choose a plan, visit https://www.paenergyratings.com for detailed information on each company and plan in addition to helpful customer reviews. If you need a new electricity plan in Wilkes-Barre, you'll certainly find the best one that suits your budget and electricity needs.