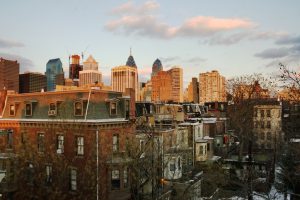 The Best 36-Month Electricity Rates in Society Hill
Searching for a new electricity provider for your Society Hill Philadelphia home might not be on the top of your fun to-do list. After all, you have to dig through the options, look at electricity plan contracts, and make sure you are choosing the right company and plan. Even though this is a tedious task, it's one that can save you some cash. And, that money can be used to enjoy the many dining, shopping, and entertainment options Society Hill offers. In order to get your electricity shopping done quickly and get you out the door to enjoy the neighborhood, we've zoned in on the best 36-month long-term rates in Society Hill.
Cheapest 36-Month Electricity Plan
If the dollar amount is your main deciding factor, you're going to love the price that the Constellation 36 Month Home Power Plan offers. When you sign up for this Constellation plan you'll get a fixed rate of 6.99 cents per kWh for 36 months. There is no monthly recurring charge with the plan and this will save you some bucks, too. Just be sure to note the $150 early termination fee which comes into play after Constellation's 90 Day Satisfaction Guarantee has expired. But, with a plan this cheap, why would you want to cancel early?
Electricity with No Monthly Recurring Charge
Another 36-month Society Hill electricity plan to consider is the TriEagle Energy Eagle 36 plan. This plan can be locked in for 36 months at a rate of 7.42 cents per kWh with no monthly recurring charge. As with many other plans, this one has an early termination fee attached to it. So, if you choose to cancel the plan early, you'll be handing over $125 to do so.
Switch Electricity Providers, Start Enjoying Philadelphia
Now that you have two excellent plans to consider, you can lock in a great, low rate for 36 months.  That gives you a good reason to go enjoy all that Society Hill has to offer. Grab a meal at Zahav, James Beard Award-winning chef Michael Solomonov's restaurant. Visit the Independence Seaport Museum, or stroll around Spruce Street Harbor Park.
Remember that switching Philadelphia electricity providers is easy. Review  plans, read customer reviews, and check out other electricity plan options on https://www.paenergyratings.com.