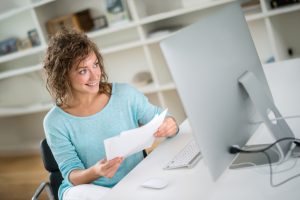 Compare Six-Month Electric Rates in Pittsburgh
Missed the fall shoulder season and still searching for a Pittsburgh electricity plan? Don't worry! Sign up for a short-term six-month electricity plan and wait for the spring shoulder season to arrive. You might have to pay a slightly higher rate for a few months, but relax. You'll be able to sign up for a less expensive, longer term plan when springtime arrives.  This is also a great option if you're relocating in the spring and need a short fixed term electricity plan.
Why You Should Sign Up for a Six-Month Plan Now
There are a few reasons why you should sign up for a six-month plan. First, the term length is long enough to try out a Pittsburgh electricity supplier but short enough to provide you with flexibility. Also, even though the rates may be higher than with longer terms, they're still quite reasonable. In addition, the shorter length plan will provide an electricity option until the spring shoulder season arrives and you can get lower rates.
Best Pittsburgh Electric Rates Per kWh
The Constellation 6 Month Home Power Plan is 7.69 cents per kWh with no monthly recurring charge. There's a $150 early termination fee attached to the plan but, due to the short term length, this probably won't come into play. Plus, this electricity provider offers a 90-day Satisfaction Guarantee, which means no fee if you cancel before 90 days is up. And, if you choose Constellation as your electricity provider, be sure to tell your friends. You can earn a $50 gift card for every friend you refer who signs up!
Another six-month Pittsburgh electricity plan to consider is the APG&E TrueSimple 6 plan. This plan is 7.97 cents per kWh with no monthly recurring charge. The plan does have a $100 early termination fee if you cancel the contract before it expires, so be aware of this fact if you choose this plan.
An additional best rate option for six-month plans is the Frontier Utilities Online Lock-6 plan. This electricity plan is 7.99 cents per kWh and there's no early termination fee. However, there is a $4.95 monthly recurring charge. This will bump up the cost a bit, so be mindful of this expense when comparing plans. As for incentives, Frontier Utilities offers a refer-a-friend program similar to what Constellation offers. With this program you can earn a $50 bill credit for every friend that you refer, if they sign up for service.
The Best Electricity Plan
Out of the three lowest-priced, six-month plans, Constellation 6 Month Home Power Plan seems the best choice across the board. This plan is the lowest priced plan out of the six-month options and there's no monthly recurring charge. Even though there's a $150 early termination fee attached to the plan, you get three months (that's half-way through the plan) to change your mind without facing a penalty. Plus, with such a short term plan at a great rate, you probably won't even think about canceling early.
As you research your options further, make sure to look at customer reviews to see what others think about certain companies and plans in your area. Whether you need a short-term electricity plan in anticipation of an upcoming move or want a temporary option until you can grab a cheaper plan, signing up for a six-month plan is an excellent idea.
Learn more about other Pittsburgh electric plans by visiting https://www.paenergyratings.com.