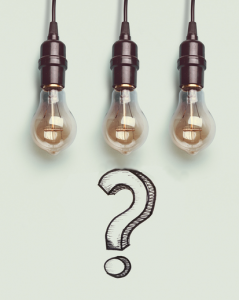 Beat the PECO Price to Compare Rate
Electricity rates are not static. Rates fluctuate throughout the region and the country as well. In November 2019, electricity rates for Philadelphia residents averaged 15.2 cents per kWh. That's 14.3% higher than the national average of 13.3 cents per kWh, according to the U.S. Bureau of Labor Statistics. But, it's not only where you live that determines your electricity costs. It's also the provider you choose.
For Philadelphia residents, the PECO price to compare (PTC) rate is currently set at 6.737 cents per kWh until February 29, 2020. You may be thinking to yourself, "Hmm…that's a good rate." But don't be hasty! There are other electricity options available in the PECO service area that are even better.
12-Month Fixed Rates Better Than PECO
Although you can pick and choose the term length you want, a 12-month electricity plan is a good option. The plan term is long enough to enjoy the price per kWh and plan offerings but short enough to let you switch plans if you see a better price down the road. Two 12-month fixed rate electricity plans are currently offered that are less expensive than the PECO PTC.
The Tomorrow Energy 12 Month Fixed plan is just 5.79 cents per kWh with no monthly recurring charges. The electricity provider charges $75 for early termination, so it's important that you know about this potential fee. But, with a rate so low this probably won't be an issue. In addition to the low price per kWh, Tomorrow Energy offers renewable energy so you have an environmentally-friendly electricity option to consider.
The other 12-month fixed rate plan that rivals the PECO PTC is the Starion Energy Starion Secure 12 plan. This plan is priced at 6.69 cents per kWh and also has no monthly recurring charges. If you have to cancel your electricity plan early for an upcoming move, don't worry about an early termination fee because there isn't one. Plus, as a Starion Energy customer you'll gain access to the Starion Rewards program. The program makes it possible for customers to save up to $1,200 a year on shopping, dining, and travel opportunities!
Choose Fixed Electric Rates Other Than PECO
Even though you live in PECO territory, you don't have to settle for a PECO plan. Out of the two previously mentioned plans, the Tomorrow Energy 12 Month Fixed plan is probably the best bet. This plan has a low rate, under 6 cents per kWh, and no monthly fees. Plus, you can do your part for the environment by selecting an electricity plan that uses renewable energy.
Before you choose a plan, do your research and learn about providers and their plans. Visit https://www.paenergyratings.com for information on PECO area electricity providers. You can search the different plans and companies to see what option will work for your household.