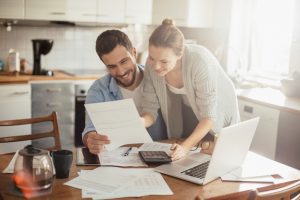 Top Electric Suppliers in Washington, PA
Electricity providers in Washington offer attractive electricity rates and plan inclusions, so your options are large in number. From shorter length 12-month plans to longer 36-month options, you can find an electricity plan to switch to that is affordable and inclusive. If you're flexible on term length, 12-month plans are good options to consider. The term is long enough to provide a good rate but short enough to not lock you in. The following 12-month plans are ones to keep on your radar. They are all under 6 cents per kWh and each provides beneficial plan inclusions.
Best Electricity Supplier 12-Month Plans
As you start researching electricity plans, don't look at the rate alone. Focus on other features, such as plan inclusions and programs the supplier offers. One option is the TriEagle Energy Eagle 12 plan which is a 12-month fixed rate for 5.88 cents per kWh. There's no monthly recurring charge but there is a $125 early termination fee, so be aware of this fact. But, fee or not, you won't want to terminate this plan early. After all, TriEagle is ranked number 8 on a list of 92 Pennsylvania electric companies based on customer reviews. With a ranking like this, you can tell the company has satisfied customers!
Public Power is another electricity company to add to your list. The Public Power Public Power Saver's Edge 12 plan is 5.91 cents per kWh with no monthly recurring charge. The plan does have an early termination fee of $50 but it's not as pricey as other electric plans. Plus, you probably won't be cancelling early anyway. Public Power also offers a rewards program, Power Perks. The Power Perks program offers exclusive deals at popular stores plus opportunities to earn a Visa prepaid card or gift card, which is a great incentive.
 Constellation 12 Month Home Power Plan also tops the 12-month Washington electricity option list. The fixed rate plan is 5.99 cents per kWh with no monthly fee. The plan includes an early termination fee of $150. Constellation is number 1 on our list of 92 Pennsylvania electric companies based on customer reviews! If for some reason you need to cancel the plan, you can do so fee-free in the first 90 days under their Satisfaction Guarantee.
Washington Electricity Supplier Plan to Choose
As you review the plans, don't focus exclusively on the cost. You should pick a provider and plan that works best for you in terms of plan inclusions. If you want an electricity provider with good reviews and a plan with reasonable cost and inclusions, the Constellation 12 Month Home Power Plan is the way to go. The number one company offers a rate under 6 cents per kWh, no monthly recurring charge, and a 90 Day Satisfaction Guarantee. And, Constellation is a name that electricity customers have been trusting for years.
As you review this electricity plan and other options, visit https://www.paenergyratings.com for your research needs. You can see the rankings of each electric company based on customer reviews and the rates and plan inclusions each one offers. Do your research so you can choose the right plan and company to power up your Washington residence.