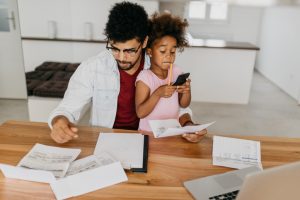 Compare 24 Month Electric Rates in Bethlehem, PA
When the time comes to sign up for an electricity plan, such as when your current plan is ending or you're new to the Bethlehem area and need power, you want to compare rates to get the best deal. A 24-month plan is ideal because you can lock in a low price and not have to think about finding a new electric option for two whole years. Lock it in and you're good to go!
There are quite a few 24-month electricity options for Bethlehem residents in the PPL area. We've reviewed the options for you and compiled a list of the three best money-saving 24-month plans out there.
Cheapest 24 Month Electric Rates per kWh
The Verde Energy Clean Power 24 is competitively priced at 6.99 per kWh and is a great choice for a 24-month fixed rate plan. There's no monthly recurring charge or early termination fee, which means no added costs. As a bonus, the Verde Energy Clean Power 24 plan is a renewable energy option, which means you can get electricity and be environmentally-friendly at the same time.
Another 24-month plan to consider is the TriEagle Energy Eagle 24 plan. This plan is 7.27 cents per kWh and has no monthly recurring charge. If you have to cancel the plan early, know that there's a $125 early termination fee for doing so. An added benefit you'll enjoy when you become a TriEagle Energy customer is the referral program. With the TriEagle Energy Referral Program, customers can earn up to $75 in rewards for each friend they refer. Choose from the following options:
 $25 gift card for shopping, dining, or entertainment
$25 prepaid Visa card
$75 to use towards energy efficient products
For the last plan, check out the Constellation 24 Month Green Home Power Plan. This electricity plan is 7.29 cents per kWh and there's no monthly recurring charge. Plus, Constellation Energy offers a 90 Day Satisfaction Guarantee to all customers. This provides you with 90 days to cancel the plan without paying the $150 early termination fee. Also, when you choose Constellation Energy as your electricity provider you're signing up with a highly rated company. Constellation Energy has a five star rating and is number one on our list of best providers based on customer reviews.
Best Electric Supplier Plan in Bethlehem
You can't go wrong with any of the plans or providers listed above. However, if you're searching for the best electric supplier plan in Bethlehem that offers low cost kWh pricing, the Verde Energy Clean Power 24 is the way to go. In addition to a price under 7 cents per kWh, this plan has no added fees and is a renewable energy plan.
No matter what electricity plan or provider you go with, make sure you do your research ahead of time. Visit https://www.paenergyratings.com to learn more about the individual plans and companies. You'll also gain access to insightful customer reviews to help you with your energy decision and power your Bethlehem home in an affordable way.