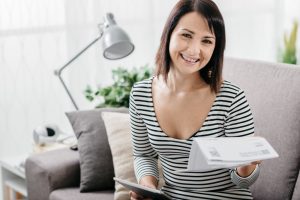 New PA PUC Plan Disclosure Rules Protect Customers
In early 2020, the Pennsylvania Public Utility Commission (PUC) updated its rules on disclosure requirements for retail electricity suppliers. According to the PA PUC, these changes provide additional safeguards on electricity plans for residential and small business electricity customers. These plan disclosure requirements involve changes to introductory rates, the price per kWh rates, and early termination fees.
The updated rules went into effect on September 30, 2020, and offer additional information and protections to Pennsylvania electricity customers and apply to all new electricity plans starting as of September 30, 2020.
PA PUC regulations and changes can be confusing to understand or even locate.To help customers stay informed of these changes, we've listed them here. Review them as you search for a new PA electricity plan and learn how these revised rules can protect you.
Separate Tangible Services Costs
Retail electricity suppliers sometimes offer plan perks and incentives such as HVAC repair services, smart thermostats, and home security systems. Under the new regulations the supplier must disclose such "tangible product costs" separately from the electricity supply costs.  This way customers know exactly how much they are paying for their electricity supply and these additional products and services.
State Prices After Introductory Period Ends
If the electricity plan has an introductory period rate, the customer disclosure must state what the new rate will be once the introductory period ends. In addition, it must show when the new rate goes into effect. This requirement ensures electric customers won't be surprised by a high rate down the road.
Expand Details on Price Per kWh Rates
Electricity suppliers must offer expanded details on price per kWh rates and state how electricity usage affects these rates. Changes to this regulation include the following:
The electricity supplier must disclose pricing calculations for their variable products. They must also use a bold font to emphasize that the plan's price varies and can change.
If an electricity plan has monthly add-on fees, the electricity supplier has to calculate and display the real price per kWh rate and do so in three monthly usage levels: 500, 1,000, and 2,000 kWh.
The electricity supplier must calculate and display the rates for flat monthly price plans and do so for 500, 1,000, and 2,000 kWh monthly usage levels.
The electricity supplier must clearly detail price and time periods for time-of-use products in table format.
No Early Termination Fees After Second Options Notice
Electricity suppliers cannot charge early termination fees (ETFs) once the second options notice is sent to the customer. The electric supplier must send the notice at least 30 days prior to the contract ending. From this point in time until the end of the contract, the electricity company cannot charge an ETF if the customer cancels early.
Account Information and Contract Updates
The PA PUC also included additional requirements electricity suppliers must now follow. These requirements cover the topics of account information and contract updates. Electricity suppliers have to disclose how they'll handle customer account information. The companies must also state whether a contract is assignable (can be sold or transferred to another party) or not.
Additional PA PUC Electricity News
The Senate Democratic Policy Committee recently hosted a virtual public hearing on the topic of the state's power grid. In 2019, power outages affected 1.99 million customers. A total of 52 reportable outage events occurred that year, a rate which hasn't been seen since 1993 when the PA PUC started collecting this type of data. According to the PUC 2019 Electric Service Reliability Report, all 11 Pennsylvania utilities failed to achieve benchmark standards during the 12-month quarters for in all four of the PUC's reliability performance metrics. Most concerning was that four utilities even "failed to achieve benchmark for all performance indices at the end of 2019."
Explore Electricity Plans in Your Area
As you can see, the PA PUC is taking steps to better protect electricity consumers in Pennsylvania. And with better protection, you'll know more when your shop for the electric plan that's best for your family.
If you're ready to sign up for a new electricity plan, now's a great time to do so as you can lock in a low rate during the shoulder season. Explore great electricity plans and companies by visiting https://www.paenergyratings.com. You can find a cheap electricity rate offered by a top-rated electricity company in your area.