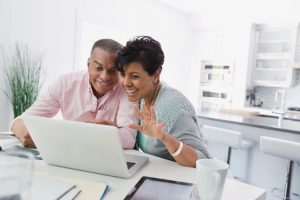 How to Get Cheap Electricity In Philadelphia
Spring has sprung which means now is the time to get cheap PA electric rates. The shoulder seasons, early spring and early fall, are the best times to shop for electricity because when temperatures are mild then demand is low. So, at this time, you should see extremely attractive rates. Plus, there was an increase in natural gas storage in 2019 due to excess natural gas supply. Natural gas is burned to generate nearly 40% of U.S. electricity.  With the current surplus of natural gas on hand, electricity prices are set to be low. All of which means you'll see some of the cheapest electric rates available to lock in.
And the electricity rates aren't just favorable for one or two plan term lengths. You'll be able to find low rates straight across the board, whether you want a short-term, 6-month plan or longer, 36-month option. To make it easier for you to research, we've highlighted the cheapest Philadelphia electric plan in various term lengths.
Best Six Month Electric Rates
The best six-month Philadelphia electricity plan with the lowest rate is the Santanna Energy Services Premier Pick 6 Month plan.  The plan is priced at 6.40 cents per kWh. If you choose this plan, you can lock it in for six months and then either renew your plan with Santanna Energy Services when your contract is up or shop around for a different plan. Since the six month plan will take you over to the next shoulder season, you'll be able to obtain a good rate on your next plan, too. Santanna Energy Services charges a $120 early termination fee, so keep this in mind if you choose to cancel the electricity plan early.
Low Nine Month Electric Rates
If you want a plan that's still short term but longer than six months, check out the nine-month plans. Starion Energy Starion Secure 9 is the cheapest nine month plan. Even lower in price than the Santanna Energy Services six-month plan above, you can get this plan locked in for 6.39 cents per kWh. The only downside to signing up for a nine-month plan is that it will end during the high energy use season in December. So rates might not be as good when you have to choose a new plan or renew. Luckily, there's also no early termination fee. So you can cancel a bit early during the fall shoulder season and perhaps find a low rate.
Cheap 12 Month Electric Plans
A 12-month plan is a good term length plan to lock in at this time as it will take you full circle on a cheap rate to the next spring shoulder season. The cheapest 12-month electricity plan that you can lock in right now is the Tomorrow Energy 12 Month Fixed plan. With a low rate of 6.48 cents per kWh, this plan is attractive due to price alone. Add in the fact that it's also a renewable energy plan, and it's even more attractive. There is a $75 early termination fee associated with this plan.
Low Price 18 Month Plan
If you find a really good rate, you might even consider locking it in for more than a year. Energy Harbor offers an 18-month plan you should consider. The Energy Harbor Safe Harbor 18 plan, with a low rate of 6.38 cents per kWh, is certain to protect you from any financial storm that may arise when it comes to your electric bill. Some customers might think that 18 months is long commitment. Not to worry. A low early termination fee of $50 is associated with the plan.
Shop 24 Month Electric Plans
For individuals who hate to change their electricity plans too often, the answer is simple. Find a good rate and lock it in for 24 months. One example of a cheap fix-it-and-forget-it 24-month plan is the TriEagle Energy Eagle 24 plan. Choose this plan and lock in a rate of 6.85 cents per kWh. The plan does has a $125 early termination fee attached to it, so keep this in mind if you choose to shop for a lower rate and decide to switch.
Best 36 Month Electric Rates
And, if you really want to lock in a rate and secure it for a few years, you can choose a 36-month electricity plan. The Constellation 36 Month Home Power Plan is a great choice, with a low price of 6.39 cents per kWh. While there is a $150 early termination fee that Constellation can charge if you cancel early, they also offer a 90 Day Satisfaction Guarantee. That way if you decide you don't like the plan, you don't face a fee if you cancel in the first three months. Not that you'd want to!
Shop Low Philadelphia Electric Rates Now
It doesn't matter what term length you are looking for in a Philadelphia electricity plan. You can find cheap rates this and every shoulder season in a number of term lengths. Be sure to visit https://www.paenergyratings.com to help you research the options further and choose a plan that works for you!