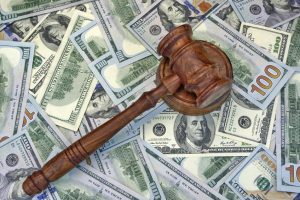 PA PUC Electric Supplier Rules
The PA Public Utility Commission (PUC) recently announced new electricity supplier rules. Under these new rules, Pennsylvania electricity suppliers must follow new guidelines to help their customers understand their plans. The PUC states regulations will "increase consumer protections and ensure greater transparency in the competitive retail electricity market."
Let's face it. These electricity regulations sound difficult to understand. With that in mind, we've highlighted the main points below. The good news is that these new regulations will help you when you shop for Pennsylvania electricity.
Early Termination Fees
One of the new regulations concerns early termination fees. Under the old rules, new suppliers and utilities sometimes processed switches before the old contract expiration date. That left the customer liable to paying an early termination fee to thier old supplier. The new regulation gives you an early termination fee exclusion period following the second notice that they contract is ending. That means your electricity provider can't charge you this fee in the final 30 days of the contract.
Clear Electric Prices and Language
Under the new rules, electricity suppliers must also make electric prices clear in plan disclosure statements.  The company must describe all plan prices in kWh format, including flat bill plans, as well as generation charges. The price per kWh must also reflect all costs, charges, and fees and show these in terms of average usage rates of 500, 1,000, and 2,000 kWh. Suppliers must also list any other services or products, such as a maintenance contract or smart thermostat, separately from the generation charges.
Electric suppliers must use clear language when talking about their plans. Whether the electric company representative is speaking to you over the phone or providing you with documents, they are supposed to use clear, concise language. Electricity providers also must put all conditions in large font that's easy to read.  These requirements cover all their contracts, marketing materials, billing statements, and disclosure statements.  In other words, big words or murky language won't fly!
You can get a better idea of how a PA electricity supplier's plan disclosure might appear by looking at a Texas Energy Fact Label (EFL).
Electric Supplier Temporary Prices
The PUC also announced new rules on introductory rates. Because Pennsylvania electricity customers often make their decisions on advertised rates, they sometimes don't fully review a plan's terms. That's especially true when it comes to telemarketing. Customers hearing the low introductory rate assumed (or were led to believe) to be the rate for the entire term. The new rules now state that energy suppliers must make it clear to customers (both in print and via telemarketing) that introductory rates are temporary. All pricing statements must explain the price of the introductory rate, the length of time that the introductory rate is in effect, and the type of rate (fixed or variable) after the introductory rate ends.
Variable Rate Prices and Time-of-Use
When it comes to variable rate plans, electricity providers must clearly state on their plan's pricing statement the circumstances that affect price changes, and whether there are any limits on how high the price can go or by what percentage it can change. They must state when and how they will notify customers about rate changes.  If they do not inform customers about prices until the time of billing, electricity supplier must disclose this information in the plan's terms of service in a font size larger than the other text.  Additionally, electricity suppliers must state in the terms of service that the plan's rate can change each billing period, and that this information is printed in a larger font as well.
The same rules for clarity extend to time-of-use plans. Electricity suppliers must clearly list the plan rates and the time periods that those rates apply.
PA Electricity Supplier Regulations Benefit Customers
The PA PUC has long struggled with creating a level playing field for electricity suppliers to compete and customers to shop. It's not always been easy to get it right. The new rules are intended to provide customers with accurate and easy to understand pricing information when they are shopping for electric service.
But though these rules sound great, the process of putting them into action is not over.  The Independent Regulatory Review Commission (IRRC) must review and approve the new rules; that's expected to be done by mid-summer. Afterwards, the PA PUC will give PA electricity companies 60 days to revamp their plans, summaries, and other materials to comply with the new regulations.
Now is also it's a good time to explore new electricity plan options at https://www.paenergyratings.com. You'll find plan details, compare rates, find more information to expand your electricity knowledge!