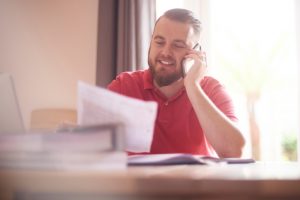 Best Cheap Electric Rates in Uniontown
People are sure to get charged up if electric rates rise in Uniontown, PA. The concern is even greater now that the utility shut-offs ban is over. This worry also increases since there are higher unemployment rates in this Pennsylvania region. Fortunately, the recently enacted Emergency Rental Assistance Program (ERAP) can help eligible renters pay their bills. This includes utility bill assistance for First Energy customers in this part of the state. On another positive note, electricity deals in the West Penn Power distribution area might make you rest a bit easier. Find cheap 12 month electric rates in Uniontown, PA, by checking out the following three cheapest plans.
Cheapest Uniontown Electric Plan
For the least expensive Uniontown electricity, consider the Tomorrow Energy 12 Month Fixed plan. This electric plan is 5.49 cents per kWh with no monthly recurring charges. There is a $75 early termination fee, so you'll have to pay this fee if you cancel your contract early. At the end of your contract, Tomorrow Energy sends out two renewal notices with new plan details. If you don't respond, you will automatically be enrolled in a variable-rate monthly plan. As an added bonus, Tomorrow Energy offsets 100% of your electricity use purchasing and retiring National Wind Credits.
Low-Rate Plan with No Monthly Recurring Charges
The Public Power Saver's Edge 12 plan is another electricity option with a low rate and no monthly recurring charges. This plan is 6.39 cents per kWh rate and there are no monthly recurring charges attached to it. The plan has a $50 early termination fee, so note this fact if you sign up with Public Power. You'll receive two renewal notices at the end of your contract. Review these written items to see what your new plan terms will be. For rewards plan fans, check out the company's Power Perks rewards program which offers retailer discounts and other bonus perks.
Electric Plan with No Fees or Monthly Charges
Some customers trying to find cheap rates also want to avoid paying monthly charges or an early termination fee. If you're one, consider the Verde Energy Clean Power 12 plan. This electricity plan has a 6.49 cents per kWh rate. Plus, there is no early termination fee or monthly recurring charges. In addition, this 12-month plan is a 100% renewable energy plan. This means you can help the environment and get a good rate. When the end of your contract is near, you'll receive two written notices. The notices will detail what happens when your term expires. Just be sure to respond or your plan can continue at the term length and rate listed in the notices, which could cost your more. Verde Energy also offers a rewards program where customers can gain access to rewards and deals with participating retailers.
Find Cheap Electric Rates
Now's the time to put the power in your hands and lock in a low rate. The Tomorrow Energy 12 Month Fixed plan is a  very good option. It offers the lowest rate without monthly recurring charges. The plan does have a higher early termination fee when compared to the other two plans. Be sure keep this in mind if you sign up for it.
Learn more about your electricity plan options in Uniontown by visiting https://www.paenergyratings.com.