FirstEnergy PTC Rates Set to Change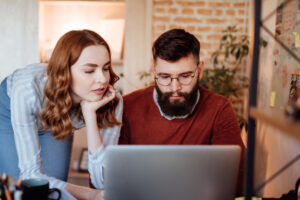 FirstEnergy customers will see a new default service rate pricing beginning June 1, 2023, through May 31, 2027. According to an administrative law settlement, FirstEnergy will follow new rules when it buys energy. Moreover, the rule change extends the period for First Energy's price to compare (PTC) rates. Here's how these PTC rates are changing customer's bills in PA!
How Changing PTC Rates Affect FirstEnergy Customers
FirstEnergy begin the following changes starting June 1, 2023:
Power Purchase Agreements: FirstEnergy will sign agreements to buy more energy and solar photovoltaic alternative energy credits (SPAECs). In other words, FirstEnergy buys a certain amount of energy from an energy generation company which will then be available to customers.
Longer PTC Rate Period: The PTC rate period changes from three months to six months. The PTC rate is the price per kWh that customers pay for electric service from their FirstEnergy utility. This could be a less than favorable situation for customers if the rate is on the higher side. This means you'll pay this rate for a longer time than you would have in the past.
Time of Use Generation Rate Option: Customers who don't shop for a provider will have a TOU option. With this option, the rates vary depending on the time of day. There are three rate periods, including on peak, off peak, and super off peak. This may lead to higher rates and costly electric bills. Your bills could spike if you use most of your electric during on peak hours.
Changes to FirstEnergy Utilities' Customer Assistance Programs (CAP): If you're a FirstEnergy customer who uses the CAP payment assistance program, you won't be able to use other electricity companies for service. CAP users must have the FirstEnergy default service starting June 1, 2023. In other words, you can keep CAP access but not be able to choose your electric provider. Or you can give up CAP but be able to choose your electric company.
To sum up, if you are paying for the FirstEnergy PTC, these rate changes will affect how much you pay for your electricity.
Lock in a Low Price Fixed Rate Plan
FirstEnergy customers who don't want to feel a surge of frustration with these changes can find a new electric plan today! Visit https://www.paenergyratings.com to explore electric plans. You can also read reviews about the companies that offer these plans. You may find that a best new electric plan was there all along!