Many PA Electric Customers Face Rate Hikes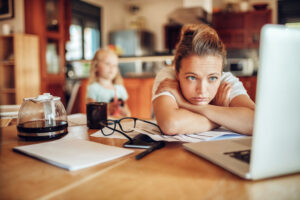 Starting September 1, many Pennsylvania utilities will be raising their electric rates. From the PECO energy provider to multiple FirstEnergy companies, these rate increases will likely shock you. So far, five of the state's major utilities are increasing their price to compare (PTC) residential rates. Some have also already raised their commercial and industrial rates as well. Find out now if your monthly bill will be affected and how you can find the best power prices when all these PA electric rate hikes hit on September 1.
PECO Rate Hikes Begin in September
PECO's new residential PTC rate for Philadelphia is the highest by percentage in the state. Starting September 1, the rate jumps by 11.4% from the current 7.637 cents per kWh rate to 8.508 cents per kWh. Most of their PTC rate is composed of the Generation Supply Adjustment (GSA) charge which they are increasing by 13%. These new rates stay in place through November 30, 2022. Meanwhile, commercial rates under 100 kWh increase by 4% to 8.040 cents per kWh.
FirstEnergy Companies to Raise Rates
FirstEnergy's four Pennsylvania utility companies will also raise their PTC rates starting September 1:
Met-Ed: 18.4% increase from 7.936 cents per kWh to 9.397 cents per kWh.
Penelec: 18.7% increase from 8.443 cents per kWh to 10.021 cents per kWh.
Penn Power: 19% increase from 8.694 cents per kWh to 10.348 cents per kWh.
West Penn Power: 1.3% increase from 8.198 cents per kWh to 8.306 cents per kWh.
In addition to rate increases, FirstEnergy customers will also see a new PTC rate term length in the future. Starting June 1, 2023, FirstEnergy PTC rates will change from the current three month term length to every six months. While that might give customers better rate stability, it can lock them into high PTC rates for a longer time.
Be Careful of Energy Marketing Scams
With the recent electric rate increase announcements, you may be eager to find a new low rate plan. But make sure you carefully review the electric plans you find and don't fall prey to energy marketing scams. In other words, you may receive telemarketing calls where the caller offers fabulous deals on electric service. Remember, if the deals seem too good to be true, they probably are! To sum up, always carefully review the plans, ask questions, and do your own research to find the best deal.
Find the Best Rate Today
Don't let rising PA utility PTC rates keep you frozen in place paying high electric bills. And don't panic and fall victim to an energy marketing scam. Breathe deeply and calmly and then shop low price fixed rates today with the help of PA Energy Ratings!
Visit https://www.paenergyratings.com to explore the various electric plans in your area. Look at the rates offered by the electric companies and other benefits each company offers, such as rewards programs and long term lengths with low rates. The power is in your hands when it's time to lock in a low rate and grab the best electric plan!