Why Your PPL Electric Bill May Be High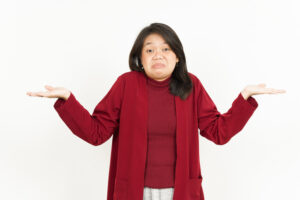 With the summer heat coming in at full force, heated frustration may come with it when your electric bill arrives. Your PPL bill may be a lot higher than what it used to be in prior months. One of the reasons could be the higher temperatures driving your air conditioner to run longer. Another reason may relate to how often you use your home appliances during the summer months. So let's take a closer look at how much energy those appliances use to see how they affect your PPL bill.
Appliances That Use the Most Electric
Without a doubt, there are many PPL customers use quite a few appliances and electric devices in your home each day. From refrigerators to stoves to air fryers, your kitchen is probably always buzzing with appliances in use. And that's just one room in the home! Think of all the other areas of your house where you keep your appliances plugged in waiting to be used.
There are certain items that are known to be large energy users including the following:
Air conditioners
Heaters
Water heaters
Appliances
Lighting
Television and other media devices
Gadgets and apps are your best friends when it comes to improving your energy efficiency! There are many tech-savvy ways that show how much energy your electronics and kitchen appliances use.
Ways to Track Energy Usage
The Sense Energy Monitor offers whole-house energy use monitoring to determine the amount of appliance and electronics use. The Sense monitor works inside the electrical panel to measure energy usage throughout your home. A licensed electrician should install it. The Sense Energy Monitor works with Google Assistant and Alexa.
Emporia Gen 2 Vue Energy Monitor: Another whole home energy monitor is the Emporia Gen 2 Vue Energy Monitor. This energy monitor installs into your electrical panel and provides real time data on the energy usage throughout your home. In addition, you can monitor usage with different mobile and web apps.
Nest App: Nest smart thermostat users should have the Nest App on their phones to help with energy conservation efforts. This energy tracker helps you keep track of your HVAC usage. Once you know where your high usage areas are, you can take steps to reduce them.
The Ecobee Smart Thermostat features an app to monitor your usage and helps you reduce energy use. This app is available in Android and iOS formats. There's also a Home IQ feature which shows efficiency reports and HVAC use history.
Save More on Your PPL Bill with a Cheap Fixed Rate Plan
Now that you know how to monitor your energy usage and save money by reducing unnecessary use, you'll likely feel an extra surge of excitement when you hear this news: you can save even more money with a low cost electric plan! Visit https://www.paenergyratings.com to review plans and lock in a low price rate today!