Energy Tips to Keep You Cool This Summer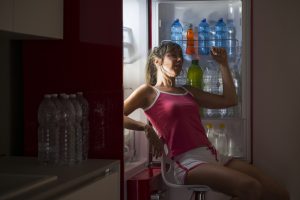 With the NOAA forecasting sizzling heat in Pennsylvania this summer, you want to stay cool indoors whenever possible. NOAA is also forecasting "above normal chances" rain in eastern PA. So energy customers here will see the dreaded "triple H" of hazy, hot, and humid days. This is the kind of weather where the distant blue-green hills all but vanish behind a hazy veil on a brutally sunny afternoon. And the night time air sticks to you like a warm, wet blanket. And your AC system runs non-stop. So, with summer likely turning in to a triple H threat, you'll likely want to learn ways to stay cool and save money on your PA electric bill at the same time.
Tips to Keep AC Usage Low
NOAA's forecast affects most the major eastern Pennsylvania cities; from Harrisburg east to to Philadelphia and as far north as Scranton and Wilkes-Barre. You'll want to learn ways to keep your air conditioner usage as low as possible while staying cool and keeping electric costs under control.
Fortunately, there are ways to stay cool and with a budget in mind:
Use window coverings to keep the sun out during the day.
Close up any cracks in doors and windows with weatherstripping or caulk to prevent hot air from getting in and cold air from getting out.
Use kitchen appliances that produce the least heat in your home.
Likewise, avoid using a clothes dryer during the day. Run it at night.
Check your HVAC air filter and replace it if it's clogged with dirt and dust.
Use energy efficiency apps to help you reduce electricity usage.
When you keep these tips in mind, you can enjoy both a cooler summer and lower electricity bills.
PA Energy Efficiency Programs May Help You Save
Another way to stay cool this summer while cutting your energy costs may come in the form of Pennsylvania energy-efficiency programs. Most of the state's utilities help you lower your monthly electric bill with significant rebates on EnergyStar qualified appliances, HVAC systems, water heaters, and more.
Save More Money With Cheap Summer Electricity
Don't feel extra heat from high electricity bills! Keep the previously mentioned tips in mind to help you lower your energy costs this summer. You may also be able to save money by signing up for a low price electricity plan. Review all the electricity options in your area via https://www.paenergyratings.com. You'll find plenty of electricity plans and electric companies to choose from.