Use Energy Efficiency Apps to Save Money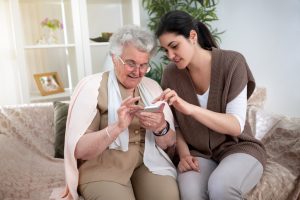 The word is out that EIA expects natural gas prices to remain high throughout the summer. This means your electricity bills may be on the higher side as well. But don't panic and freeze in place! Even with potential higher natural gas prices, there are ways to help you save money. Cut your PA electric bill with energy efficiency apps on your smartphone!
Save Energy and the Planet with MyEarth
MyEarth is an energy efficiency app created by a team of University of Wisconsin-Madison School of Human Ecology researchers and students. The app helps you track your energy usage as well as your savings. With the help of the MyEarth app, you can see where your high energy usage occurs and take steps to lower it.
Improve Energy Efficiency Savvyness with JouleBug
Another smartphone app that helps you get smart about your energy usage is JouleBug. This handy app offers sustainability tips for the home, office, and many other places you spend your days. Whenever you complete sustainability actions in your daily activities, the JouleBug app lets you know how this results in a welcome energy efficiency lifestyle. You'll also find helpful videos on the app to help you with your energy saving endeavors.
Energy Efficiency App for Nest Learning Thermostat Users
If you have the Nest Learning Thermostat in your home, you'll likely want to add the Nest app to your smartphone. With this app, you'll gain access to your smart thermostat but you'll also see your energy usage history. Therefore, you can make the necessary adjustments to the energy you use in your home. This strategy may even help you lower your energy bill!
Green Outlet Helps You Calculate Energy Use
Have you ever wondered which of your home appliances uses the most energy? The Green Outlet app can help you find the answer! You simply put in a few figures and the app calculates your monthly rate of usage. When you have an idea as to which appliances use a lot of energy, you can take the necessary steps to reduce usage.
Energy Cost Calculator for Usage Insight
The Energy Cost Calculator is another app you may want to add to your smartphone. Similar to Green Outlet, the Energy Cost Calculator app helps you uncover your energy usage. Therefore, with the help of the Energy Cost Calculator, you can determine how much your electronics are costing you based on the energy usage.
Lower Your Energy Bill Today
All the apps listed above can help you in your quest to save money on your electric bill. Want another way to save money and get hot deals on your energy bills? Sign up for a low price electric plan today! Visit https://www.paenergyratings.com to view available electricity plans in your area.