Electricity Plan in DLC Territory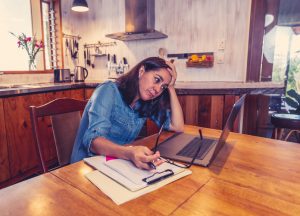 Saving money this year is getting a lot tougher. All of Pennsylvania's local utilities will be raising their price to compare (PTC) rates on June 1! That means if you're trying to save money, you've got to act now! But while most Pittsburgh electric customers can lock in a low priced 12 month rate, not everyone needs one so long. But if you're looking for short term solution, don't freeze in place. Start shopping by checking out the electricity plan of the month for June in Duquesne Light Company area now!
Frontier Utilities 6 Month Electricity Plan
One electricity plan that may give you a charge of excitement is the Frontier Utilities Online Premier – 6 electricity plan. This electricity plan has a 13.20 cents per kWh rate with no monthly recurring charges. There's also no early termination fee to pay if you cancel the contract before the six months is up. The only requirement you must meet with this electric plan is to be a new Frontier Utilities customer. And that should be easy if you want to avoid paying Duquesne Light's PTC rate this summer.
Frontier Utilities offers a lot of different plans with varying term lengths and rates. So, even if this plan isn't right for you, there may be another Frontier Utilities plan that is. Keep a few key features in mind when searching for a new electric plan. Look for a low price per kWh rate and be mindful of any monthly recurring charges or early termination fee. You should also see if the company offers a rewards program, which may help you save money by offering deals and discounts with participating retailers. Lastly remember to read the plan's terms of service carefully to see what happen when the plan end. Energy providers in PA must send out renewal notices before your plan expires. If you don't respond to these notices, your contract could continue on a month-to-month basis at a variable rate.
What if I Don't Need a Short Term Plan?
If you don't absolutely need a short half-year term, then definitely shop for a 12 month plan now. Energy prices remain uncertain through the summer and into autumn. Because PA utilities set their PTC rate by periodic auctions, their PTC rates could increase several times during the coming year. Grabbing a 12 month option could help you save money by avoiding potential PTC rate increases. You can lock in a low price rate and cancel the contract during the one-year period should you find a better deal along the way.
Sign Up for a Low Price Plan Today
Don't wait until price increases on June 1 cause you to become hot with anger! Shop the best rates and explore the Frontier Utilities plan above in greater detail to see if it's right for you. Check out other tempting plans with different rates, term lengths, and features at https://www.paenergyratings.com.