Fixed Rate Plans Prevent Rate Increase Surprises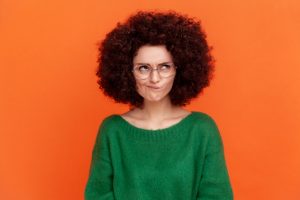 So, if you're a PPL customer, you've just received quite a shock from the latest price to compare (PTC) rate increases coming your way. PPL rates are set to rise approximately 40%. Unfortunately, you're not alone because now FirstEnergy rates are set to increase its PTC rate by almost 50%. In fact, most Pennsylvania local utility companies will increase PTC rates on June 1, anywhere from 6% to 45%. But, don't panic! Lock in a low price with a fixed rate electric plan today. Good idea, right? But how do figure out which fixed rate electricity plan is best for you? Let's find out.
Find the Best Fixed Rate Plan
As you search for the best fixed rate plan, you'll find many options ranging from various rates to different term lengths. Also, many electric provider companies likely service your area so you don't have to settle for a choice between one or two options. But, don't pick the first electricity plan you come across. Consider a few different factors to choose the right electric plan for your home.
Look at the Electricity Rate
First, look at the electricity supply rate of each plan. You may find a really good rate at a term length that fits your needs. However, don't click the sign-up button right away! There are other factors to consider when you select an electricity plan.
Consider Added Fees and Charges
In addition to the price per kWh rate, look at the plan to see if any monthly recurring charges or an early termination fee exist. The monthly recurring charges may drive up the overall monthly bill. And the early termination fee is an added cost if you decide to switch plans during your contract period. Keep these two potential costs in mind when reviewing plans. Also look over the terms of service to see what happens when the plan ends. All PA electric suppliers must send you an expiration notice. However, if you don't respond to the notice, some will automatically roll you into a variable rate and that could be very expensive.
Take Advantage of Rewards Programs
Another way you may be able to save money on your monthly electric bill is by taking advantage of electricity company rewards programs. Some electric companies offer money-back offers and deals for their customers to help you save money each month.
Find the Right Fixed Rate Plan Today
With PTC rate increases starting June 1, now's the time to sign up for a cheap fixed rate plan. Don't get burned by increasing PTC rates! Visit https://www.paenergyratings.com to review available fixed rate plans and check out the electric companies that offer these energy options today!