FirstEnergy Utilities in PA Raising Rates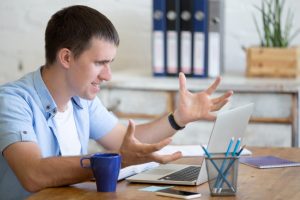 FirstEnergy announced its PA utilities will raise many of its residential and commercial PTC-default rates starting June 1, 2022. Some rate increases even draw near the 50% mark! The new rates will be in effect through August 31, 2022. While that's a short time, this summer is predicted to be hot! So, if you're concerned about FirstEnergy hiking your PA PTC rates 50%, remember that you can shop electricity plans and providers!
PA Rates Increase by FirstEnergy Utility
All of FirstEnergy's PA utilities will increase their PTC on June 1 at these percentage levels:
Met-Ed: 16% rate increase, from the current rate of 6.832 cents per kWh increasing to 7.936 cents per kWh
Penelec: 35% rate increase, going from 6.232 cents per kWh to 8.443 cents per kWh
Penn Power: 23% rate increase, rising from the current 7.082 cents per kWh increasing to 8.694 cents per kWh
West Penn Power: 45% rate increase, with the current 5.667 cents per kWh increasing to 8.198 cents per kWh
If one of these companies is your electricity provider or you're thinking about choosing them for your electricity service, then you should rethink your choice. When you sign up with a local utility, your price to compare rates can fluctuate each month. However, there is a way to lock in an electricity rate you like so there will be no rate increase surprises during your plan term!
How You Can Avoid Higher PA Rates
All across the state, PTC rates are on the rise this summer, due in part to the rising price of natural gas. Lock in a fixed rate plan at the current price and save! With summer quickly approaching and the prediction of an above-normal heat during this time, you're going to want to plan ahead. Especially with potential air conditioning costs which may drive up your overall electric bill.
You don't have to settle for a rising PTC rates from your local utility company. Shop around for a low price electricity plan. When you find the best electric rate, lock it in for your desired term length and sit back, relax, and enjoy the peace of mind this option affords you. Best of all, you have plenty of electricity companies and plans to choose from so don't be afraid to do your research to find the best plan!
Shop the Best PA Electricity Plans Today
Don't worry about freezing in place when you see your summer electricity bill! Lock in a low rate today by shopping for electricity plans on the PA Energy Ratings website. Visit https://www.paenergyratings.com and explore the electricity options in your area!