PECO Increases Residential Generation Rates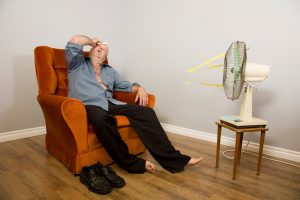 Philadelphia utility PECO recently filed a rate change with the Pennsylvania Public Utility Commission (PA PUC) which may give electricity customers a shock. The company filed a new rate of 6.909 cents per kWh for its Generation Supply Adjustment (GSA) charges, up from its current rate of 6.433 cents per kWh. So, with PECO raising residential generation rates 7% starting June 1, 2022, what does this mean for your monthly bill?
What Higher PECO Rates Means for Electricity Customers
PECO's price to compare (PTC) rate is composed of the GSA charge and a transmission charge. While the GSA charge is only a portion of the total cost, it does make up the majority of PECO's PTC rate. PECO's GSA rate increase is about 7%, however the total cost doesn't yet include the transmission charges. So, that means the total PTC rate will be even higher. The increase starts June 1 and lasts through August 31, 2022. Unfortunately, that's right in the middle of those hazy, hot, and humid months so common to summer in southeastern PA.
Take Control of Your Electricity Rates
Even though electricity rate increases occur with energy service, you don't have to pay a high rate. That's because there are other options available. Take matters into your own hands and choose your low-rate electricity plan! In other words, there are many electric companies that offer electricity service in the PECO distribution area. You can review the various plans and check out the different companies to find the electricity plans that work best for you. In this way, you can lock in the low rate for the best term length. Remember, you have the choice!
Consider These Factors to Choose the Best Plan
As you shop around for the best electric plan, keep a few different factors in mind to help you pick the right one. Here are some factors to consider as you peruse the various plans:
Price per kWh rate
Plan term length
Any monthly recurring charges or early termination fee
Rewards programs
When you keep these factors in mind, you are well on your way to picking the best electricity plan.
Find a Low Electricity Rates Today
So, what are you waiting for? In other words, don't get burned by this PECO rate increase! Start shopping for a new electricity plan today. Visit https://www.paenergyratings.com to review electricity plans and companies. To sum up, the ideal electricity plan is out there waiting for you to put it into motion!