FirstEnergy Reduces PTC Commercial Rates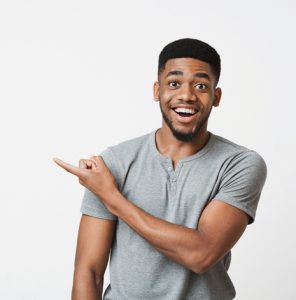 At the beginning of March 2022, FirstEnergy electricity companies in Pennsylvania saw a reduction in commercial Price to Compare (PTC) rates. In fact, most FirstEnergy companies cut their commercial PTC rates between 14-20% which is an electrifying amount! The current energy rates run for three months, from March 1, 2022, to May 31, 2022. So, what does it mean for residential electricity rates and customer power needs when FirstEnergy cuts PTC commercial rates in PA?
How Are FirstEnergy Residential Rates Affected?
As a residential electricity customer, you might wonder how this commercial rate change can affect your electricity rates. Here's how! Electricity rates, both residential and commercial, are based on the current natural gas market. Utility companies create their PTC rates and oftentimes, if a residential rate decreases so might a commercial rate, and vice versa. If the commercial rate goes in one direction, the residential rate might do it, too! This isn't always the case but the trend does occur.
What to Expect with FirstEnergy Electricity Rates
Generally, there is no hard guarantee how the PTC electricity rate will rise or fall in any month. The PTC rate might be lower at one point then higher three months later. For this reason, it's a good idea to lock in a low electricity rate when you find it. Since some utility PTC rates often change every three months, you never know what your new rate will be. However, when you choose your electricity provider from a list of many electric companies that service your area, you're in charge of how much you pay for the price per kWh rate. Not the fluctuating market!
In addition, you'll sometimes find that summer and winter PTC rates are higher. But, with a fixed-rate plan, you lock in a set price for a set time period. Therefore, your rates won't increase at any time during that set time!
Also, when you select your retail electricity provider, you can choose your plan term. Instead of three months on the PTC rate, you can lock in a low rate for 12 months. You could even go for as long as 36 months. The choice is up to you! In addition, many electricity companies offer rewards programs and other incentives to make choosing their company even more worth your while.
Find a Low Rate Plan Today
Don't break into a sweat from fluctuating PTC rates from your local utility! Keep your cool and take matters into your own hands by choosing your best electricity plan from a wide array of options. If you're ready to start the search, PA Energy Ratings can help!
Visit https://www.paenergyratings.com to explore electricity companies and electric plans in your area!